Shamma bint Suhail Faris Al Mazrui, Minister of State for Youth Affairs, presided over the Youth Circle entitled, "City of Future with Artificial Intelligence Technology," organised by the Applied Sustainability and Renewable Energy Department of Dubai Municipality at the Dubai Frame.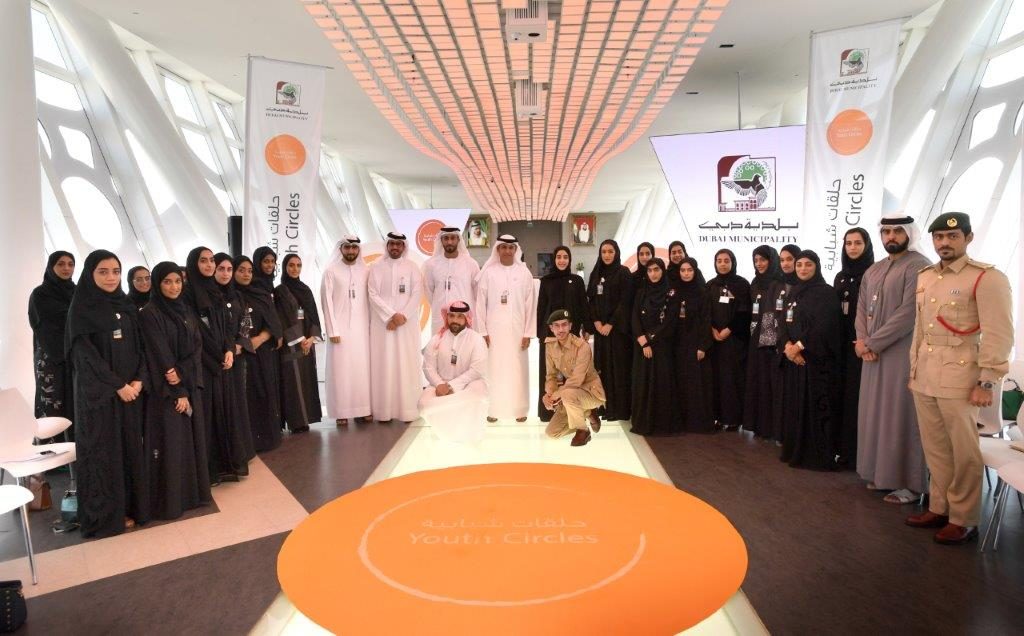 Al Mazrui affirmed that young people in the UAE are highly mature, aware, ready, capable of offering valuable solutions and proactive measures and participating effectively in building the future.
She then explained that the Youth Circles constitute a platform for positive interaction and aim to hear the voice of Emirati youth in a new and innovative way, which is not defined by the factors of time and place.
The Circle was also attended by Khalfan Juma Belhoul, CEO of Dubai Future Foundation, Mohammed Mubarak Al Mutaiwei, Assistant Director-General of Dubai Municipality for Communications and Community Affairs, Ahmed Al Badwawi, Director of the Applied Sustainability and Renewable Energy Department, Abdullah Khalfan, Director of the Legal Affairs Department and Head of the National Service Team, and members of the Youth Council in the municipality.
"We are delighted to participate in the Youth Circle, which is a meeting place for young people to showcase best practices, discuss key issues, opportunities and challenges and agree on the best solutions and it covers topics and vital priority areas such as sustainability of future city with artificial intelligence technology," said Dubai Future Foundation's Belhoul.
Meanwhile, Al Mutaiwei pointed out that the Circle aims to enable young people to participate effectively in building the future and achieving the development that the municipality seeks.
"The Circle gives youth an opportunity to express their views and aspirations, and the collective participation in everything that would provide ideas and suggestions that will provide the Dubai Municipality with distinctive initiatives, enabling it to achieve its vision and ambitious plans," he said.
Al Badwawi said that the Youth Circle tackled the challenges that young people may face in the light of artificial intelligence to achieve the sustainability of the future city and what the municipality can provide to enable youth to lead the sustainability of the future city.