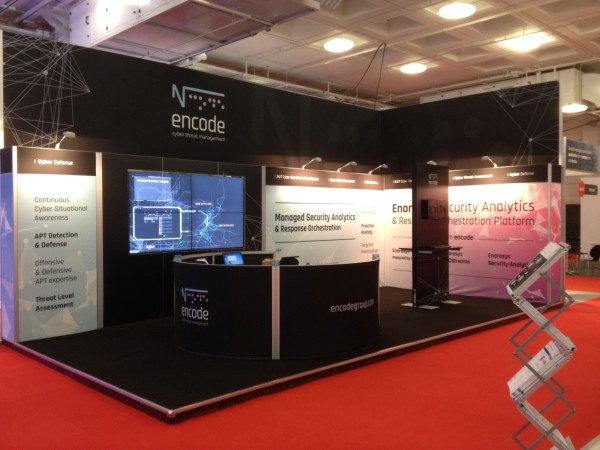 Encode, the cyber threat management company, has announced that it will be demonstrating its latest innovations in security analytics, response orchestration and cyber security operations and intelligence at GITEX Technology Week.
Dimitris Lambrou, Cyber Defense Strategy & Architecture Manager, said, "Between the explosion in trends such as Cloud, Mobile, IoT and Social and ubiquitous connectivity, enterprises today are grappling with the growing threat of cyber-attacks. At Encode, we are committed to helping enterprises combat these malicious attacks by providing an advanced Security Analytics & Response Orchestration platform and Cyber Security Operations and Intelligence. These solutions empower organisations with early warning and adaptive response capabilities against advanced cyber threats."
The company will focus on demonstrating three solutions that were launched earlier this year. Enorasys Security Analytics is a leading security analytics solution designed from the ground up to deliver early compromise detection by understanding the "attack logic" and exploitation path of the advanced and determined adversary. This is realised through "focused" Big Data Security Analytics harnessing powerful machine-learning techniques and encapsulated offensive and defensive expertise. Enorasys SOC Streams Response Orchestration system provides advanced Incident Lifecycle Management, by encapsulating and streamlining all core Security Operations Centre (SOC) and Cyber Incident Response Centre (CIRT) processes. Enorasys SIEM provides a scalable solution for both log management and real time security analysis. With log management, advanced threat detection and policy-aware compliance management all combined in Encode's NG SIEM system, organisations benefit with a tightly integrated solution that quickly and easily delivers corporate-wide security intelligence.
Visitors stopping by the Encode booth will also have the opportunity to see demonstrations of Encode's Security Operation Centre in action, where Encode SOC Analysts will illustrate just how an attack develops through its lifecycle and is ultimately identified and contained.
Encode can be found in Hall 1, Stand C1-3