Endava solidifies its presence in the Middle East and North Africa by inaugurating its Dubai headquarters, positioning itself as a key partner for organisations seeking digital acceleration and transformative growth.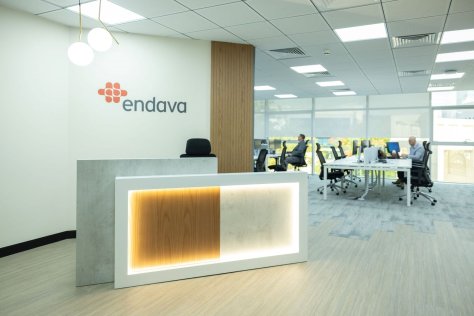 Endava regards the GCC as a key market for its strategic growth plan and as a regional hub, the company saw Dubai as the natural location for its MENA headquarters. The new office will not only house sales and leadership teams but serve as the focal point for product and delivery teams, who will work closely with clients to support their digital acceleration projects from design through to delivery.
"Endava sees the digitisation of data and digitalisation of processes less as a transformation and more as an acceleration that allows for more agile delivery and does not undermine longer-term strategic thinking," said company CEO, John Cotterell.
"We now bring that vision to the Middle East and North Africa. From our new headquarters in Dubai, we will take the 'close to client' approach that has established us firmly in other markets and engender new thinking in digital acceleration based on two themes. First, we shall align with the various economic visions initiated by governments across the region and contribute to their realisation through our expertise and scale. And second, we shall help our clients reimagine the relationship between their people and the technology they use. We have global experience in using this approach to achieve success and we look forward to replicating those successes across MENA."
Endava has built its international reputation on combining its expertise in consultancy and design with world-class implementation. The company focuses on an iterative approach to innovation, choosing to break with the traditional term of "digital transformation" in favour of digital acceleration, which does not involve complex, risky, multi-year projects but rather constant, scalable, sustainable innovation. This approach has been of significant use to organisations across sectors such as payments, financial services, telecommunications, media, technology, consumer products, retail, mobility, and healthcare. With Endava's help, such clients have been able to accelerate their ability to take advantage of new business models and market opportunities. By ideating and delivering dynamic platforms and intelligent digital experiences, Endava helps its clients fuel the rapid, ongoing transformation of their businesses.
The company is already well known in the MENA region, having worked with leading organisations to help them achieve their digital ambitions. Endava has an especially strong track records in the BFSI, government, retail and ecommerce spaces. Also among its regional clients are a leading payments services provider, a reputable merchant acquirer, a leading cloud services provider, and an up-and-coming FinTech disruptor.
"Establishing our Dubai office is about much more than just being closer to clients," Cotterell said. "Part of Endava's mission is to enhance the communities in which we operate. In other markets where we established a presence, a key aspect of our local strategy was to work with governments and universities to support the country's, and wider region's, digital ambitions. We're extremely excited by the level of vision and leadership the UAE government is showing with respect to the technology industry, and we're ready and willing to support those efforts, bringing our experience of attracting, developing, and retaining top technology talent, and working with the local communities to understand their priorities and challenges."
"Endava has a stellar record of scaling clients' capabilities and ensuring that the right industry expertise and capabilities are available as needed, day or night," said Nick Curran, Head of Endava Middle East and North Africa. "We have always achieved this through combining a close-to-client presence with our world-class engineering capabilities. We shall now replicate that model for the UAE and wider MENA region, while ensuring we appropriately regionalise our capabilities to fit the many challenges faced by its evolving enterprises."