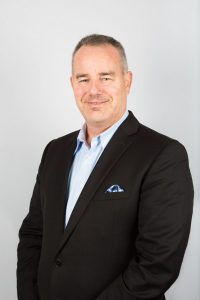 Global provider of industry-specific enterprise software, Epicor Software, has introduced the latest version of Epicor ERP, the enterprise resource planning solution.
The latest release includes powerful new functionality to enable manufacturers to grow, innovate, and compete in today's ever-changing global landscape. Marquee capabilities include new business intelligence and visual analytics capabilities delivered via Epicor Data Discovery, a completely redesigned home page, Active Home Page, Smart Inventory Planning and Optimisation, as well as new country and industry-specific functionality.
"Businesses that adopt the latest technologies in cloud, analytics, and employee experience will be fit to grow and respond to the new digital challenges of tomorrow while achieving a competitive advantage right now," said Scott Hays, senior vice president, product marketing, Epicor. "In this, our third major release in the past 13 months, Epicor Software continues to deliver cloud-enabled, industry-specific functionality, globalization and localization, mobility, and action-oriented analytics, with continued improvements in customer experience, ease-of-use, and performance."
Epicor ERP equips personnel with critical insights at a glance for better, faster analysis and execution. Active Home Page provides dashboard views of role-based analytics with quick access to role-based functionality. This is made possible through Epicor Data Discovery (EDD), which supports rich on-demand data exploration to surface real-time operational and business performance insights to guide decision making. EDD encapsulates complex data sets into easy-to-understand graphs and charts to allow users to quickly gauge performance, understand trends and opportunities, drill down into data sets, and test out "what if" scenarios.
With Epicor Smart Inventory Planning and Optimisation—an integrated set of cloud-based capabilities for demand planning, inventory optimisation, and supply chain analytics—businesses can drive best-practice sales and inventory operations planning (SIOP) and monitor myriad factors to prescribe inventory policies and service levels that yield the lowest total cost.
New country- and industry-specific functionality provides support for the job at hand – whether it's tax processing in Penang or casting and coating in Kansas City. Functionality localised for specific geographic regions supports global business compliance and reporting, tax and payment processing, and international trade requirements, including legal numbering, and non-recoverable taxes.
Epicor Software customers using the Epicor Mattec MES solution will also benefit from improvements in MES-ERP integration to more easily account for various parameters and dependencies related to jobs, scheduling, operators, and/or machines.
The latest version of Epicor ERP is now generally available worldwide, however, some functionality while available in the United States is not available in all regions and is expected to become generally available globally in 2018.