The Abu Dhabi Police have reportedly tested a new technology that will see them using drones to locate missing persons.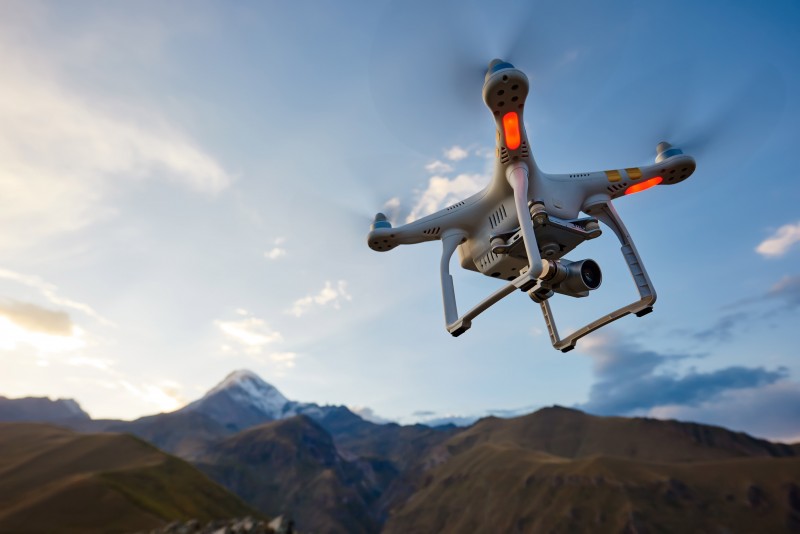 Developed by the UAE University, the technology being utilised by the Abu Dhabi Police could be used for helping people in emergencies and to find residents if they get lost in remote areas. The technology is in line with the UAE government's vision to upgrade police services.
Colonel Mohammed Ibrahim Al Ameri, head of the emergency and public safety department, stressed the importance of using drones in rescue operations. "The new technology reduces human errors in locating missing persons."
He then praised the police's relationship with universities and research centres.
A search and rescue team at the police's central operations tried out the technology and evaluated it based on international quick response standards to emergencies.
Dr Fekry Kherbash, dean, Information Technology College at the UAE University, said the new technology aims to boost the police's response time to emergencies.
In November this year, Abu Dhabi Police has launched its futuristic 2057 Plan to deliver a UAE capital city that will be powered by technology.
The comprehensive 2057 Plan features a number of ambitious initiatives, all of which will be implemented with the overarching aim of delivering a safer city and a more positive and happy community.
The Plan includes the implementation of smart traffic systems, outer space police patrols, smart police centres, robotic policing, genomic police, artificial intelligence and firefighting robots, which will be ushered into the next 100 years.
Automated drone ambulances and driverless cars will also be features of the future.
#شرطة_أبوظبي وجامعة الإمارات تنفذان تجربة للبحث عن مفقودين باستخدام طائرة بدون طيار بتقنية الـ(واي فاي) pic.twitter.com/TAzskXS3h2

— شرطة أبوظبي (@ADPoliceHQ) December 11, 2017