LinkedIn has announced that His Highness Sheikh Hamdan bin Mohammed bin Rashid Al Maktoum, Crown Prince of Dubai, has been named a LinkedIn Influencer.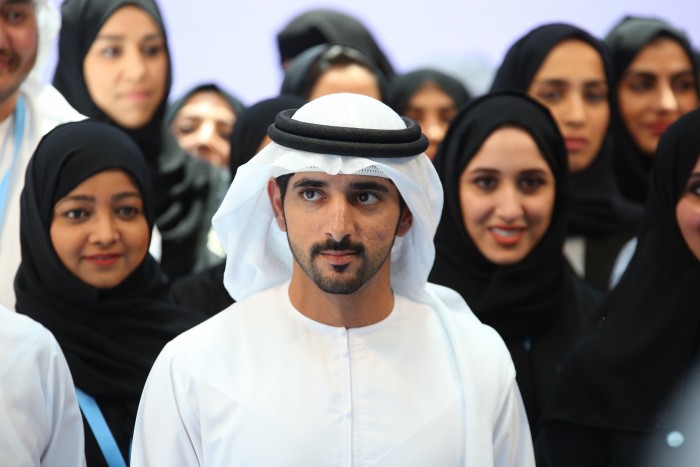 Those selected as a LinkedIn Influencer join this programme on an invitation-only basis, and comprise a global collective of 500+ of the world's foremost thinkers, leaders, and innovators.
HH Sheikh Hamdan joins a list of influencers including Richard Branson, Bill Gates, former UK Prime Minister David Cameron, Indian Prime Minister Narendra Modi and Ariana Huffington.
In his latest post to celebrate the UAE's 46th National Day, the Crown Prince discussed how the UAE had emerged as a global model for development, a platform for testing future technologies and a force for shaping the future. He also touched upon the unlimited potential of the youth as the driving force for the 'UAE of the Future'.
Since expanding his already active social presence and joining the platform in April this year to communicate with the public and keep them updated with projects and initiatives, HH Sheikh Hamdan has achieved a remarkable increase in followers. On joining, he emphasized the emirate's efforts to connect with people wherever they are, through various social media platforms.
In the same month, LinkedIn announced that it had hit the 500 million members milestone across 200 countries and 23 million members in the MENA region. In addition, LinkedIn's UAE members rank as the most connected in the world, with UAE users having a reported average of 211 connections per individual.
With over 3 million members in the UAE, and over 23 million members in the MENA region, LinkedIn is growing rapidly. LinkedIn opened their first office in the MENA region in 2012 in Dubai which serves as a regional headquarters to members and customers.