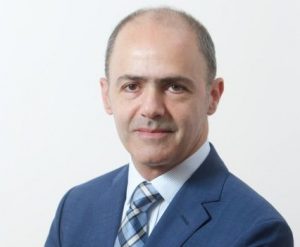 Epicor Software aims to use GITEX as a platform to showcase its range of global enterprise resource planning (ERP) solutions including the latest version of Epicor ERP, Epicor iScala, Epicor iScala for Hospitality, and Epicor Human Capital Management (HCM).
Monzer Tohme, regional vice president, Middle East and Africa for Epicor Software, said, "We can make a resounding business case that investment in IT systems is critical to a business' ability to compete in today's worldwide market, expand into new regions, and grow their bottom line. With Epicor ERP, organisations in the region can eliminate inefficiencies, improve decision-making, increase agility and responsiveness to market trends, and deliver better customer service — critical success factors for navigating the challenges of growth."
At GITEX 2017, Epicor will demonstrate the latest features of Epicor ERP, a solution that builds on the strengths of its cloud-first architecture, and provides new capabilities to support operational excellence, improved visibility, and revenue expansion, said the firm. Key features include a dedicated tenancy cloud option, "offering greater flexibility and control, international financial and compliance capabilities, which will be critical to smooth implementation of the upcoming GCC VAT regulations, and new data analytics packages for improved decision making."
For Middle East organisations in the hospitality sector looking to improve customer service, Epicor will be showcasing iScala for Hospitality, a back-office solution for restaurants, hotels, and resorts. The solution is designed to enable its users to meet the unique needs of the hospitality industry. It enables companies to streamline by efficiently integrating all operations, from intelligent technologies, room reservations, and food and beverage, to event sales, human resources, and finance, on a single platform. 
The company will also be highlighting the benefits of the latest version of Epicor HCM, a comprehensive, configurable human resource information system (HRIS) that empowers users by automating HR processes
"In just the past year, several noteworthy enterprises in the region, including the likes of SIDDCO Group, Havelock AHI and Emirates Metallic Industries Company Limited have selected Epicor solutions to serve as the backbone of their businesses, validating the criticality of Epicor ERP to business growth," added Tohme. "Along with our partners, RheinBrücke, Knowledge Web, Cork Infotech, Index Infotech, and the regional Epicor team, I look forward to using GITEX as a platform to share our insights and expertise with prospective customers and to demonstrate how our ERP solutions can help them set their businesses on a strong growth trajectory."