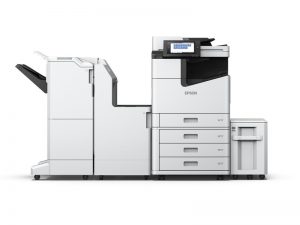 At GITEX 2017, Epson will display an array of business imaging solutions to improve workflow, boost energy efficiency, reduce costs and ensure seamless integration of devices. Visitors will get to experience its WorkForce Enterprise business inkjet printers; Epson L25000U, a 25000-lumen 3LCD laser projector with 4K quality lens; the all-in-one EB-1470Ui projector capable of providing 100-inch interactive video conferencing; and Epson's range of business scanners and retail solutions.
The firm also aims to create awareness among regional businesses about the benefits of switching to Inkjet by highlighting its range of cost saving, energy efficient Inkjet printers.
According to Jason Whiley, director, Sales, Epson Middle East, said, "GITEX Technology Week brings together the brightest and the best technology solutions providers globally to discuss the latest advancements in technology; and we are excited to be part of the 37th edition of this leading technology event in the region. This year, we will focus on our solutions for businesses, including retail, education, government, and corporate sector. We will also educate businesses about the advantages of switching to Inkjet printers which use up to 96 percent less energy than lasers and use much less waste and CO2."
Epson will be present at stand E4-10 in Hall 4.