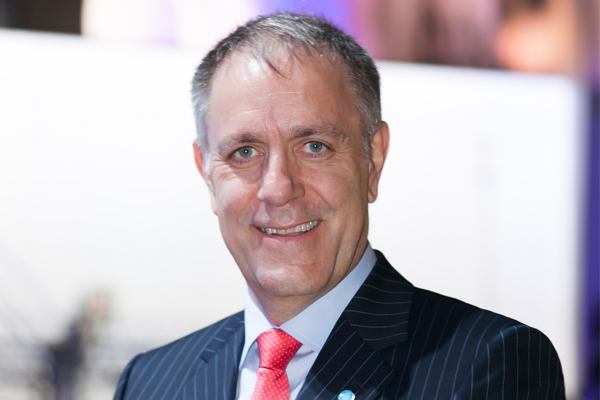 The Networked Society is important in all aspects of life today, and especially going forth into the future. It is a starting point for innovation, socialisation and changing the way in which whole communities interact and live their lives.
While it may not be evolving at the same pace across the MENA region, there is potential, and the regions are growing, regardless. The GCC is experiencing great progress in achieving a Networked Society, while other countries like Egypt, Turkey and the Levant are still trying to catch up. Meanwhile, the least-developed countries, with regards to communications infrastructure, have started to adopt the latest global technologies that will enable their customers to connect more easily and thus working towards the Networked Society envisioned.
"Today society has the ability to benefit and transform entire industries," said Rutger Reman Head of Industry and Society in the Middle East. "We are trying to achieve these changes in a way which will benefit the decision makers. This has already started happening in the Middle East, it is reflected by the incredible increase in the numbers of mobile subscribers in the region."
Energy and utilities, transport and automobile, and safety and security industries will benefit most from the Networked Society. There is a common need for ICT solutions within these industries that will further be enhanced by the growth of cloud based services. At the Mobile World Congress (MWC) 2015 Ericsson announced a strategic partnership with the chipmaker Intel, with the vision of assisting operators to build datacentres that will put them on an equal footing with big cloud companies such as Google and Amazon.
While the demand for cloud agility is growing, the rising concerns around security and governance are slowing the full adoption of cloud solutions by the world's largest enterprises. Ericsson has thus introduced the new products within the Ericsson Cloud System in order to address these issues, including; Ericsson HDS 8000 (Hyperscale Datacenter System), built on Intel Rack Scale Architecture, Ericsson Secure Cloud Storage and Ericsson Continuum delivering the world's best policy driven platform for hybrid cloud. Data, applications and distributed cloud infrastructures can now be automated and governed for security and compliance, meeting global enterprise policy requirements and geo specific regulations. Additionally, Ericsson partnered with Etisalat and Souq.com to further address security concerns by enabling secure authentication on websites and mobile applications for customers across the MENA region.
In utilities, Ericsson is providing a variety of future based solutions reliant on emerging technologies. It has recently partnered Philips to create smart LED street lighting in Kuwait, with the dual function of providing leading-edge energy efficient lighting, while reducing urban clutter by integrating telecom equipment into the street light poles. Furthermore, utilities in the Middle East are set to benefit from state-of-the-art smart metering solutions designed to create smart grid environments in cities across the region, capable of handling large amounts of data resulting in an efficient grid with lower energy consumption.
In order to address growing concerns within the transport and automobile industries Ericsson provides cloud based solutions with the introduction of the connected traffic cloud. In an aim of addressing three main concerns regarding; improved road safety on the roads, reduced congestion and a decreased carbon footprint, Ericsson is looking at completely transforming the solutions offered by traffic authorities today. These solutions mainly include solutions based in road infrastructure.
The Connected Traffic Cloud looks to a future where the communication will be between the roads, traffic authorities and the cars themselves, in order to reach out to drivers and address the three main transport industry concerns. Ericsson has already implemented these solutions in Germany, and now seeks to expand them throughout the world.
Ericsson has established a future in cloud infrastructure and the multi-cloud by investing heavily in cloud acquisitions – these, in turn, will enable them to ensure a safer and more robust cloud infrastructure.