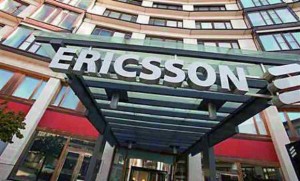 Ericsson has sued Indian mobile handset vendor Micromax in an Indian court, alleging infringement of eight of its patents without payment.
The dispute appears to be primarily over the royalty payments to be paid by Micromax to Ericsson for handsets it imports into India.
Ericsson said on Tuesday that for more than three years it has made numerous attempts to sign a licence agreement with Micromax on fair, reasonable and non-discriminatory (FRAND) terms for products compliant with the GSM, EDGE, and UMTS/WCDMA standards.
In an order, Justice Manmohan of the Delhi High Court said that an interim arrangement had been reached that the two companies were to negotiate a FRAND licence agreement for the next month, according to court documents. Pending final determination of royalties, Micromax will deposit with the court interim royalties at various rates depending on the products under consideration.
There were reports that Ericsson may also sue other mobile handset vendors in the country, but that seems unlikely according to sources close to the situation. The current lawsuit is more about sending a message to handset makers to pay up, a source said.
Micromax said in a statement it is committed to negotiating a FRAND licence with Ericsson, and Ericsson has undertaken to provide such a licence to the Indian vendor. It declined to comment further stating that the matter was before the court.
In the fourth quarter of last year, only Samsung Electronics shipped more smartphones in India than Micromax, according to IDC. Some 5.4 million smartphones were shipped in the quarter, the research firm said.
Ericsson no longer sells mobile phones, only network infrastructure, having transferred its handset business into a joint venture now wholly owned by Sony. It claims over 30,000 patents worldwide, including many in the area of cellular telephony. The company has recently pursued revenue from patent licensing more aggressively, including through lawsuits.
In December it asked a U.S. court to block sales of a variety of Samsung's cameras, Blu-ray disc players, televisions and phones, alleging that they infringe its patents.
It said it filed two lawsuits in the U.S. District Court for the Eastern District of Texas, after negotiating with Samsung for over two years over FRAND licensing terms for the patents, which it claims are essential to the implementation of certain standards. Ericsson also filed a complaint against Samsung before the U.S. International Trade Commission. Samsung retaliated with a complaint against Ericsson in the ITC.