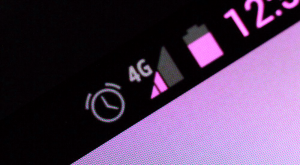 The number of global subscribers to 4G LTE mobile broadband technology is set to double over the next two years, rising from 105 million this year to nearly 220 million in 2014, according to a new report from Juniper Research.
Deployments have been gaining momentum over the last twelve months, with 2012 seen as "a breakthrough year" for LTE. This has been driven primarily by the embedding of LTE technology into consumer devices ranging from smartphones, laptops and tablets to femtocells, game consoles, cameras, music players and even to next-generation smart wearables and accessories.
4G LTE revenues are also set to grow rapidly, reaching more than $340 billion (£234bn) by 2017. The vast majority of these revenues (almost 70 percent) will be generated by North American and Far Eastern and China markets, according to the report.
While the migration to 4G in developed markets generally follows an evolutionary path, some operators in developing countries such as Kenya are completely bypassing 3G and rolling out 4G LTE directly. This is especially the case in countries where spectrum has been already allotted, thereby saving cost and time.
TD-LTE (Time Division), which makes efficient use of the unpaired spectrum, (compared to FD-LTE which requires paired spectrum), will play a significant role, according to the report's author, Nitin Bhas. China Mobile announced a $6.7 billion investment in rolling out TD-LTE this year.
Bhas explained that TD-LTE can be used for load-balancing of existing FD-LTE networks and also for extra backhaul transmission options, which will be the general trend adopted by operators with FD-LTE deployments.
"Ultimately, using TD-LTE requires consideration of the available smartphone ecosystem and evaluation of dual-mode LTE chipsets. However, dual mode (TDD/FDD) terminals will soon become widely available and accessible for operators with TD spectrum", Bhas noted.
This means that device vendors including Apple will need to make versions available that work with TD-LTE if they are to increase its market share in other parts of the world such as China.