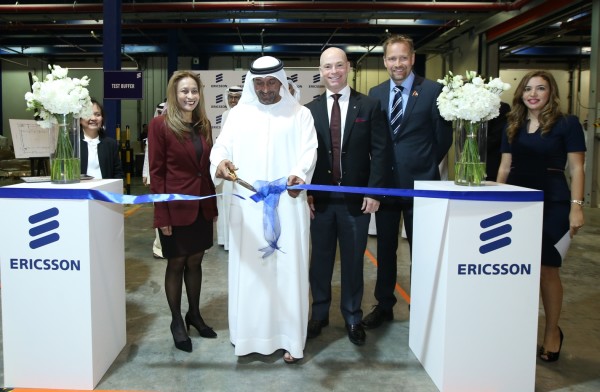 Ericsson has recently inaugurated its first telecom equipment hardware and software distribution centre in the Middle East.
The centre was launched under the patronage and in the presence of His Highness Sheikh Ahmed bin Saeed Al Maktoum, Chairman; and Chief Executive Emirates Airline and Group Dubai Aviation City and His Excellency Khalifa Al Zaffin, Executive Chairman, Dubai Aviation City Corporation, during a ribbon cutting ceremony at the Logistics District at Dubai South.
'Ericsson Supply Centre' for the Middle East is the first distribution centre globally that will have hardware assembly and software load implemented at the same location.
According to the company, the globally connected Supply Centre aims to bring Ericsson's global innovation closer to its customers in the region allowing them easy access to their latest innovations.
Rafiah Ibrahim, President of Ericsson, Region Middle East and Africa, said, "The ceremony was more than just an inauguration of a Supply Centre for the region, it was a testament to our promise for the future. At Ericsson, we are committed to the development of the technology sector in the Middle East and Africa, and we want to champion this region as leaders in the market. We are spurring an increasing Networked Society in the Middle East as we expand our services and solutions to support the evolving requirements of our customers."
Ericsson Supply Centre is a Customer Specific Solution and it is implemented to further improve assembly of hardware and software based on customer needs. The regional hub will support countries in the Middle East and Africa, and the setup is based on postponing the hardware assembly to a later stage in the supply chain.
In addition, the company highlights that the supply centre concept offers mobile operators higher Return on Investment (ROI). This is achieved through shorter network roll out time and improved end customer satisfaction. The supply centre concept means flexibility in time, volume and configuration. The flexibility allows the Mobile Operator to make decisions at a later stage and thereby adopt to a changing end customer demand.