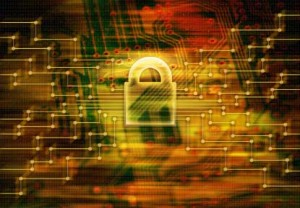 ESET Middle East, a provider of solutions against cyber-threats, today announced the launch of its flagship products ESET Smart Security 5 and ESET NOD32 Antivirus 5.
The latest generation of the company's home user products offers even more advanced detection technology and multi-layered security features, the company said.
"Even before its release, testing versions of the fifth generation of our flagship security solutions have been downloaded more than four million times. After thorough testing and months of development, we are now proud to present our customers with completely new ESET NOD32 Antivirus 5 and ESET Smart Security 5 products," says Richard Marko, CEO, ESET.
"With the new technologies we are incorporating into the product like ESET Live Grid and our Advanced HIPS, we will be providing an even more comprehensive protection than ever before. At ESET, we always strive to deliver technologically advanced products employing the latest innovations. At the moment we are already working on developing future generations of our security solutions," he added.
According to ESET Smart Security 5 and ESET NOD32 Antivirus 5 offers various new and improved features like the ESET Live Grid offering cloud-based reputation and protection technology; new Removable Media Control that provides more granular control of external devices; Parental Control (ESET Smart Security 5 only); Advanced Host-based Intrusion Prevention System (HIPS) and Gamer Mode.
There has been revolutionary change in what used to be called ThreatSense.Net – ESET's cloud-based malware collection system that utilises data from ESET solutions users worldwide, the company said.  The technology is now named ESET Live Grid and offers optimisation of scanning based on the whitelisting of "safe" files, representatives added.
According to ESET, cloud-based reputation is yet another method used by the latest generation of ESET products to determine whether a particular object is secure or not and the result is enhanced precision in detecting threats along with increased speed of scanning.
Speaking on the occasion, Aji Joseph, GM, ESET Middle East, said, "We are delighted to announce the launch of our Version 5 – ESET Smart Security 5 and ESET NOD32 Antivirus 5 here in the Middle East. With advanced features which have been extensively tested, version 5 will definitely provide a much more secure IT environment for users to operate from. We are looking forward to launching ESET's latest version at GITEX, one of the world's top three IT Exhibitions, and are confident of seeing a positive response from technology enthusiasts and consumers in the region."