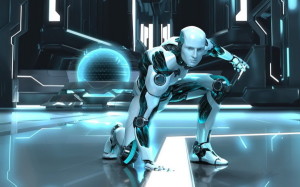 Digital protection firm ESET has announced that it plans to unveil Smart Security 8 and NOD32 Antivirus 8, the latest versions in its line of security solutions at GITEX Technology Week 2014.
The company will also discuss the latest threats and IT security concerns in the region.
NOD32 Antivirus 8 and Smart Security 8 feature Botnet Protection and Enhanced Exploit Blocker that protect against exploits and offer anti-phishing and social media scanning capabilities.
The new Botnet Protection feature protects a user's computer from being taken over by a remote attacker and used as part of a network of infected computers for malicious purposes.
Smart Security 8 also includes Anti-theft, Parental Control and Personal Firewall features.
"Mobile security has taken precedence for ESET since the Middle East is a particularly active market, both in terms of the sophistication and volume of mobile devices used and the threats that users face," said Pradeesh VS, General Manager, ESET Middle East. "Smartphone usage is set to rise and take on an increasingly prominent role in driving productivity, collaboration and convenience, for personal as well as business purposes. We want to give our customers the tools they require to utilise these devices to their maximum potential without having to worry about mobile viruses, trojans, phishing and data leakage due to loss or theft."
For its mobile customers, the security vendor offers Mobile Security for Android which is available as a free download from the Google Play store that can then be upgraded to the paid version.
In addition to basic features such as antivirus, real-time scanning, remote locking, GPS location, the solution also includes remote wiping, SIM-matching, SMS and call filtering, proactive anti-theft and anti-phishing.
ESET will be demonstrating its solutions at stand A1-13 at the Dubai World Trade Centre event.