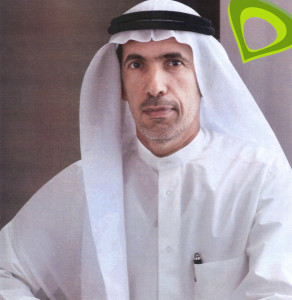 Etisalat enjoyed an 18% increase on consolidated revenues between 2012-2013, as they jumped to AED 38.9 billion, while it gained 9 million aggregate net subscribers, taking the number to 148 million.
The firm also experienced double digit growth in EBITDA to AED 18.9 billion, representing a 12% increase year-on-year, and has proposed a total dividend payout of 70 fils per share for the year 2013.
Throughout 2013, Etisalat signed a share purchase agreement with Vivendi relating to the acquisition of Vivendi's 53% stake in Maroc Telecom, and it acquired a Universal Mobile Service License in Benin.
It also launched its mobile commerce platform 'Flous' in nine of its operating markets to reach a total of 11 countries, and reached an agreement with China Telecom Europe to use its Smarthub in the region.
Etisalat Chairman H.E. Eissa al-Suwaidi said, "Etisalat Group is in a strong position to embrace the changes that are enveloping the telecoms industry and have enabled it to continue to add value to customers, shareholders and the communities in which we operate. We will continue to focus on providing a unique experience and superior service in the future. By putting customers at the heart of everything we do, we are enabling our current success and planting the seeds of future growth.
"Etisalat's growth to become one of the industry's largest companies brings new opportunities.  As we think about what the future holds for Etisalat and our investors, we know that our continued growth will be driven by our ability to innovate and by our aptitude for identifying new investment opportunities. Our progress in these regards during 2013 gives me confidence in our future."
Ahmad Abdulkarim Julfar, Group Chief Executive Officer, Etisalat, said, "While profitability and value creation remain our core areas of focus, Etisalat's strategy is for the long term. The consolidated capital expenditure put in place during 2013 has further reinforced our platform for growth into the future.
"Etisalat is now the enabler of many innovative services, most noticeably in government. A clear example of this is the electronic government which we have seen in the UAE for many years and which was reinforced further by HH Sheikh Mohammed bin Rashid Al Maktoum, Vice President & Prime Minister of UAE, Ruler of Dubai in his mobile government vision."