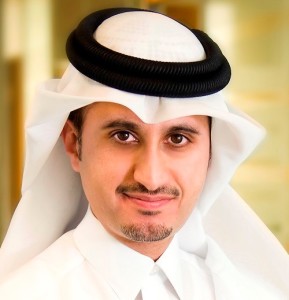 malomatia, an IT service provider in Qatar market, has signed a partnership agreement with HP to become its first Managed Service Provider (MSP) partner in the country. According to the company, it will leverage HP's management software to offer Integrated Managed Service solutions to enterprises in Qatar through a state-of-the-art operations centre currently being built.
malomatia CEO, Yousef Al-Naama, said, "We are extremely excited about this partnership. Being the first HP Managed Service Provider (MSP) partner in Qatar uniquely positions and enables us to offer our customers cutting-edge solutions at a much more competitive cost not just in Qatar but across the region. As an authorised HP MSP, we can now provide our customers the option to take advantage of our services without hosting it on-premise by using HP IT Management solution."
Al Naama further added, "Our partnership with HP marks an important step in our managed services business and our ability to industrialise our services. Managed Services represents a key part of our business today and plays to the heart to the company's objective of building and sustaining capabilities in the local market".
According to the IT service provider, it aims at leveraging HP's software to provide superior services with high degree of automation and efficiency which translates to additional benefits for its customers.
Motivated by Qatar's National Vision 2030 of economic transformation, the company recognises the importance of Qatar's need to become a knowledge-based society. To meet the country's future IT requirements, malomatia said it has aligned its goals to support national objectives in delivering integrated IT services and solutions and the partnership with HP brings it closer to this goal.