In line with its theme 'Driving the Digital Future' at GITEX Technology Week, visitors took a journey experiencing a selection of futuristic technologies at the Etisalat stand throughout the week.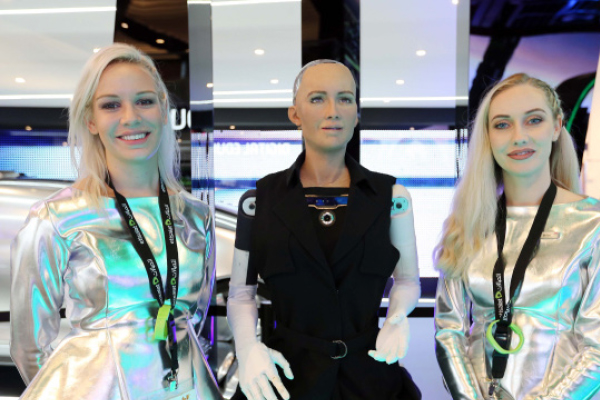 Etisalat aimed to create an "unforgettable" presence at GITEX by showcasing an array of innovations and concepts driven by its infrastructure, apps and solutions.
From humanoid robot 'Sophia' speaking to visitors to a robot conducting surgery over 5G, robotics were one of the major highlights at Etisalat stand.
In healthcare, the 5G robotic surgery is a demo that highlights mission-critical use cases for the use of human skills remotely by using the network.
In Smart home, robots displayed their skills in cooking, and 'Buddy' the companion robot that protects your home, entertains kids and helps stay connected with family and friends.
Augmented and virtual reality made their presence felt in all aspects of life at GITEX this year; Etisalat highlighted the use of these technologies in retail, education and in large-scale industry.
Another technology that has made its presence across the different verticals is artificial intelligence.
In terms of technologies for the visually impaired, 'Drishti' developed by Accenture, has smart glasses that recognise objects and describes what they see through audio to the person wearing the glass.
AI was also showcased in education, where a digital library can interact with students to find the answers to their questions.