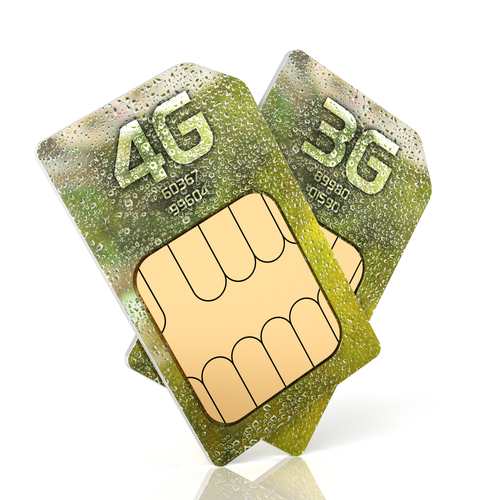 According to recent reports, Qualcomm is under investigation by the European Union, under the suspicion having anti-competitive movements in the 3G and 4G smartphone chipset market.
Two investigations announced last week will assess whether the chipmaker breeched EU antitrust rules by offering financial incentives to phone manufacturers if they promised to buy Qualcomm chipsets only. The European Commission will also investigate whether Qualcomm is guilty of predatory pricing, which is selling below cost to force competitors out of the market.
A statement released on the July 23rd said the European Commission's antitrust authority will cross-examine Qualcomm regarding the issue. The first concerns whether Qualcomm breached EU antitrust rules by offering financial incentives to phone manufacturers on condition that they buy chipsets exclusively, or mostly, from the company; the second, whether Qualcomm engaged in predatory pricing, selling below cost to force competitors out of the market.
Margarethe Vestager, EU Commissioner for Competition Policy, said, "We are launching these investigations because we want to be sure that high tech suppliers can compete on the merits of their products. Many customers use electronic devices such as a mobile phone or a tablet and we want to ensure that they ultimately get value for money. Effective competition is the best way to stimulate innovation."
Qualcomm's business practices have come under antitrust authorities' scrutiny before. Earlier this year, Chinese regulators fined Qualcomm $975 million for overcharging device makers there.
While the Commission is investigating the issue of financial incentives on its own initiative, the predatory pricing probe was triggered by a complaint.
Commission officials declined to name the complainant, but UK fabless semiconductor company Icera filed such a complaint against Qualcomm in 2010.
Staff at the Icera division of Nvidia, which now owns the company, could not immediately be reached for comment. Nvidia bought Icera in 2011 in order to add 3G and 4G baseband capabilities to the chipsets it was developing for mobile phones. However, Nvidia has now abandoned development of baseband chips, and said in May this year that it will buy such components from other suppliers when Icera's current 4G LTE modem is no longer suitable.
The Commission has no deadline for completion of its antitrust investigations. While it has been investigating Qualcomm's business practices for some time, and July 23rd's announcement marks a new stage in the process.
Qualcomm said it had been notified that the Commission had initiated proceedings against it in the two ongoing investigations. It will continue to cooperate with the Commission, but believes the concerns are without merit, it said.