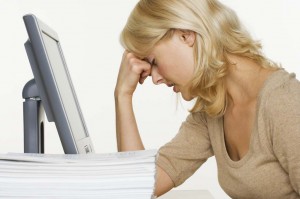 Every hour of downtime costs an enterprise US$324,793, according to the annual Virtualization Data Protection Report by Veeam Software.
The independent survey of 500 chief information officers (CIOs) across the US and Europe shows several areas where enterprises' data protection capabilities have actually diminished since the last report in late 2011.
Sixty-eight percent of CIOs expect their backup and recovery tools to become less effective with the growth in the amount of data and servers in their organisation.
Recovery of virtual servers takes about five hours while recovery of physical servers takes six hours.
In 2011, it took four and five hours respectively for the same process. On average, downtime is costing organisations at least US$1.6 million per incident, says the report.
"This apparent loss of momentum in data protection comes down to two influences," said Ratmir Timashev, President and CEO of Veeam. "First, virtual infrastructure is constantly growing: as well as forming the majority of IT infrastructure now, it will continue to grow in the future. Second, organisations are not updating their data protection tools and strategies to match."
Capability-related challenges
Eighty-eight percent of CIOs said they experience capability-related challenges with backup and recovery; and 58 percent of CIOs intend to change their backup tool for virtual environments by 2014.
Virtual infrastructure currently accounts for 51 percent of enterprise servers, and this is expected to grow to 63 percent in 2014.
Seventy-seven percent of those enterprises using agent-based backup tools were experiencing problems or management issues with the technology.
Fifty-eight percent of enterprises plan to change the backup tool used for virtual servers by 2014. Fifty-one percent will change due to Total Cost of Ownership and 42 percent due to current hardware and software costs.
"Virtualisation is reaching a turning point," said Timashev. "Virtualising recovery means enterprises can test more of their backups, rather than the mere seven percent regularly tested at present. Most importantly, using the appropriate tool for the job means that CIOs can recover either individual items or entire servers in far less than five hours."