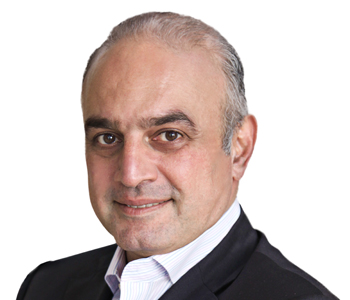 Exclusive Networks, which is celebrating its 10th anniversary as a security value-added distributor, is showcasing solutions from its partners such as Fortinet, F5, LogRhythm, Lumension, FireEye and Infoblox. In addition, the VAD will demonstrate solutions from news vendors in its portfolio – Bit9+Carbon Black, Netsckope and Ixia.
"Gitex provides an ideal platform for us to present new technologies to the industry and generate opportunities. It is also a great platform to network with existing customers and understand their requirements and present our new services and maintain brand awareness as well," says Fari Boustantchi, CEO of Exclusive Networks Middle East.
The VAD has recently moved to a larger headquarters, which features bigger workspace for the company's growing workforce and included expanded onsite training facilities to host learning programmes and workshops for partners and vendors. The expansion also support the company's increased customer support, quality service and partner skill enablement initiatives. "As we celebrate 10 years in the Middle East and Africa region, our larger office will enable us to sustain rapid growth and boost our support capabilities. This is also in line with our future growth plans and achieve the revenue goal of of EUR 1 billion in 2016, " says Boustantchi.
"Network security is in a field of constant threats with more variation of attacks every year, so every organization needs to be alert and trained to sure that they are prepared for these attacks," says Boustantchi.