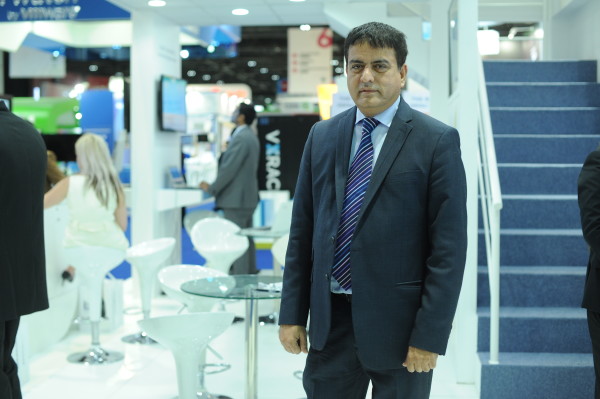 ixtel Technologies is showcasing 'smart and disruptive technologies that transform business' at GITEX 2015.
CEO Mehdi Quraishi says, "We will be sharing insights about how we can help organisations realise new possibilities to innovate whether on own premises or in the cloud of clouds."
The rate and pace of change in the industry is tremendous and it's difficult for even technology companies to keep up with. ixtel's market differentiator is that it doesn't focus on selling on problems to customers.
"Therefore, the solutions have to be sound and work really well for our clients. What ixtel does is to design and build organisations' infrastructure, regardless of where it is – whether that's on premise, in a private cloud or in a public cloud.  It doesn't really matter to us, it's about what the customer wants."
According to Quraishi, ixtel isn't a hard selling organisation, its techniques involve referenceability and case studies. "A lot of our work is about getting in front of our customers and demonstrating what we do. We work at a commercial level so it's all about what the customer's business really needs and the business case that underpins that.
"We've built our own model that we use with clients where we can input customer information and numbers to have a look at the business case output and the return on investment level for clients. It's always about the customer, and no two customers are the same. Every customer solution is bespoke and different."
The CEO attributes the company's success to designing the solutions based around the customer. "It's not about what we are selling, it's about what the customer wants."
Quraishi believes in the coming months 'cyber implications' such as cyber security and data privacy considerations will be high on the list for all organisations.
"Other trends that could potentially disrupt the way businesses engage their customers will include ambient computing, amplified intelligence, software-defined everything."