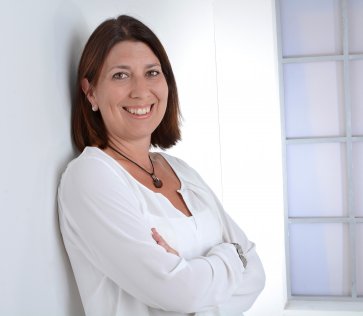 Extreme Networks, a cloud-driven networking company, has made significant changes to its partner programme to support its reseller community in navigating these challenging times. The updates are designed to offer maximum flexibility for partners to maintain their status, earn rebates and retain their certifications. The programme has further expanded its virtual training offering, including free remote cloud technical certification training, and provides generous financial deferment options so that resellers can focus first and foremost on the needs of their customers.
Key Programme Updates:
Partner Training: In addition to over 90 percent of Extreme's technical certification training that is already available virtually, Extreme is now offering free remote cloud technical certification training up until July 20th. This further creates a free-of-charge pathway to the ExtremeCloud Wireless specialisation, which will unlock additional benefits in the partner programme.
Partner Certification: All ACTIVE Specialisations and Master Specialisations are extended and all CWNA requirements will be waived until Sept 30th, 2020.
Partner Leveling & Training Requirements: All Partner Levels will be extended through December 2020. Next leveling review will be performed in January 2021. Upgrades will still be possible throughout 2020 but there will be no downgrades. The partner level training requirements, which were announced in October 2019, will now be pushed out from March to June 30, 2020.
Rebates: Given the fluidity of the market, Extreme will grant alleviations regarding training compliancy, which will be reviewed on a case-by-case basis. Diamond Partners will see reduced targets for the Diamond Growth Rebates.
PartnerWorks Compliancy: Active PartnerWorks entitlements will be extended until June 2020.
Flexible Finance Solutions:
Payment Deferment Options: Payments can be deferred until July 1st with Extreme Capital Solutions to improve cash flow management and spread costs out over time by paying monthly, quarterly or annually after the deferred term.
ZERO% Finance: Allows partners to purchase the Extreme Technology their customers need today, without having to worry about cash flow. This solution can be combined with the payment deferment option for maximum financial flexibility.
Extreme Network Subscription: Extreme's fully scalable, agile, scale up and down monthly subscription allows partners to purchase Extreme Technology, refresh and swap products with 60 days-notice without any business risk or any penalties.
Extreme will continue to closely observe the global market conditions and, if necessary, further adapt its partner programme to offer resellers the support they need.
Natalia Vianden, Director, Global Channel Programs, Extreme Networks, said, "While it is hard to keep up with the pace in which the world around us is changing right now, we do understand that, given the current circumstances, it might be difficult for our partners to stay compliant with our channel program requirements. For this reason, we have adapted our program to offer maximum support and flexibility to our partners at this difficult time. At Extreme, we value our reseller community enormously and we are here to help them weather this storm."