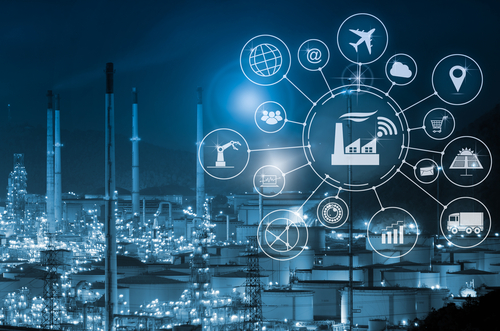 How to kick start the next industrial revolution within organisations was one of the main points of discussion at the fifth edition of the Internet of Things Middle East 2018 conference at Armani Hotel Dubai.
The panel featured speakers from across business groups – Jihad Tayara, VP, Business Development and partnerships, du; Jesper Toubøl, SVP, Lego Group; Steve Dunbar, IoT commercial director, MEA, Microsoft; Khalifa Almarri, director of infrastructure operations management, Smart Dubai Gov and Enno de Boer, partner and senior leader, Digital McKinsey.
Moderated by Vinay Chandran, partner, digital lead, Digital McKinsey, the key takeaway was to "fail fast and often" in order to learn quickly and be successful.
Toubøl says, "You learn from failures. Our own digital transformation was through a number of smaller pilots."
Agreeing, Tayara says, "We need to fail fast and also recover quickly. Our vision is to be a smart ICT enabler. To achieve this we need to have the right technologies. This is only possible to decide by doing a number of proof of concepts and trying out the areas you want to focus on."
"As Smart Dubai, we are digitising many services. We have to chart out how we can use the data for the benefit of our citizens. If an organisation wants to begin its digital journey, it must first set a clear strategy. This is an important step," says Almarri.
According to Dunbar, deciding the objective is indeed a crucial process in the digital journey. He explains that Microsoft through its partnerships tries to challenge customers to draw out what exactly they are trying to achieve.
He adds, "Sometimes the objective goes in the personal direction of the executive leading it rather than the strategic direction. Organisations must regularly navigate these nuances."
While businesses might want to digitise many of their operations and projects simultaneously, the key is to identify just one and start small.
"Prioritise one use case and learn fast," he says.
Boer agrees that beginning with small steps and having articulate strategies are crucial aspects.
He says, "If you are undertaking steps to digitise, you should also be able to add substantial value for doing that. You can learn from failures, however it is not wise to have big ideas with no clear strategy to follow through.
"In some cases, businesses might have a good strategy but the vision may not be ambitious enough."