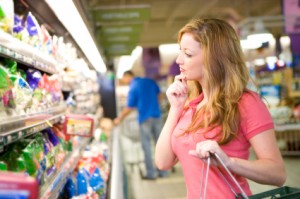 In order to drive significant competitive advantage and ensure best practice across the organization, Federal Foods has announced it will implement SAP Enterprise Resource Planning (ERP) business solutions software.
As a leading food products marketing and distribution company in the GCC, Federal Foods with head office based in Dubai, caters to the full spectrum of retail, food services and wholesale sectors. To compete with the fast moving landscape of the food and beverage industry, the implementation of SAP ERP will optimise the business in seven key areas: financial accounting, cost controlling, human resources, plant maintenance, sales and distribution, materials management and business warehousing.
Federal Foods is a subsidiary of Al Nowais Investments, a large holding group in the United Arab Emirates with diverse business interests covering a wide range of industries including food and consumer goods, healthcare and medical, and technology and telecommunication. Al Nowais Investments operates widely throughout the Gulf region and partners across the world employing almost 6,000 personnel, with its head office in Abu Dhabi, UAE.
"As part of its vision for future growth, Federal Foods recognises the need for the optimisation of business. Implementing SAP ERP will be the largest information technology program that Al Nowais Investments has undertaken in any of its companies, aimed at supporting our vision of best run business practices and world-class provision of products and services," said Adel Al Nowais, Vice Chairman of Al Nowais Investments and MD of Federal Foods LLC.
SAP ERP redefines enterprise resource planning, delivering role-based access to crucial data, applications and analytical tools. Business challenges for the food and beverage industry within areas such as supply chain management, business intelligence, HR and customer relationship management can be dealt with effectively and efficiently.
"Food and beverage companies must respond to increasingly knowledgeable consumers in order to develop and deliver more innovative and creative routes to market, all the while supporting ever increased channel demands for more flexible business models," said Kevin Scott, Head of MENA Growth Markets, SAP.
"SAP has over 30 years of consumer products experience, and offers industry leading solutions that are now standard across the entire food and beverage value chain. Our comprehensive business processes are based on proven best practices for food and beverage distribution, enabling Federal Foods to fully optimize their business based on solutions tailor made to stay ahead of the competition," Scott added.