A female shooter has reportedly opened fire at the YouTube's headquarters in California, injuring three people before apparently turning the gun on herself, according to a report by CNBC.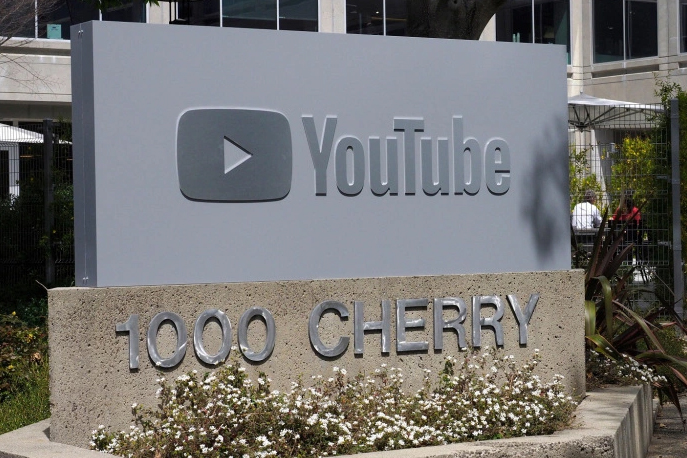 Local police did not identify the suspect or say what might have motivated the shooting at YouTube, a video-sharing service owned by Alphabet Inc's Google which employs nearly 2,000 people at the San Bruno, California offices.
San Bruno Police Chief Ed Barberini said in a press conference that three victims were found on the scene with gunshot-related injuries, and one person was deceased with a possibly self-inflicted gunshot wound.
Three victims were taken to San Francisco General Hospital and a hospital administrator said in a press conference that one was in fair condition, one was in serious condition, and one patient was in critical condition.
Other local media reports noted that the alleged shooter did not have an ID badge, did not have a relationship with anyone at the company, and that nobody in the facility knew who she was.
YouTube product manager Todd Sherman on his Twitter profile, wrote a series of tweets saying that he heard running while in a meeting and that when he exited the room, he heard that there was an active shooter.
We were sitting in a meeting and then we heard people running because it was rumbling the floor. First thought was earthquake. https://t.co/gmolQmRXm1

— Todd Sherman (@tdd) April 3, 2018

"It's with great sadness that I tell you – based on the latest information – four people were injured in this horrific act of violence," Google Chief Executive Sundar Pichai said in letter to employees that was posted on Twitter.
"I know a lot of you are in shock right now. Over the coming days, we will continue to provide support to help everyone in our Google family heal from this unimaginable tragedy," he added.
Here is the note that @sundarpichai just sent to Googlers worldwide. pic.twitter.com/bdC6KeTl9c

— Google Communications (@Google_Comms) April 3, 2018

In a tweet on his personal account, Pichai pledged his support for employees and the YouTube community following the tragedy.
There are no words to describe the tragedy that occurred today. @SusanWojcicki & I are focused on supporting our employees & the @YouTube community through this difficult time together. Thank you to the police & first responders for their efforts, and to all for msgs of support.

— Sundar Pichai (@sundarpichai) April 3, 2018
Susan Wojcicki, CEO, YouTube, also shared her sentiments on the social media site.
There are no words to describe how horrible it was to have an active shooter @YouTube today. Our deepest gratitude to law enforcement & first responders for their rapid response. Our hearts go out to all those injured & impacted today. We will come together to heal as a family.

— Susan Wojcicki (@SusanWojcicki) April 4, 2018

Other major tech executives have turned to Twitter to post their messages of support, including Twitter's Jack Dorsey, Uber's Dara Khosrowshahi and Apple's Tim Cook.
We can't keep being reactive to this, thinking and praying it won't happen again at our schools, jobs, or our community spots. It's beyond time to evolve our policies. This is a simple and reasonable approach, and it won't solve all, but it's a good start: https://t.co/ADYalbaO57 https://t.co/nbXpH9DDyT

— jack (@jack) April 3, 2018
On behalf of the team at @Uber, sending support to everyone @YouTube and @Google, and gratitude to the heroic first responders. Another tragedy that should push us again to #EndGunViolence

— dara khosrowshahi (@dkhos) April 3, 2018
From everyone at Apple, we send our sympathy and support to the team at YouTube and Google, especially the victims and their families.

— Tim Cook (@tim_cook) April 3, 2018
Horrible and truly tragic day for YouTube and Google. We are wishing all our very best for the injured and all those affected.

— Jeff Bezos (@JeffBezos) April 3, 2018