Fidelis is making its debut in a solo booth at GITEX this year, hoping to spread the word about its latest community offerings in cybersecurity solutions.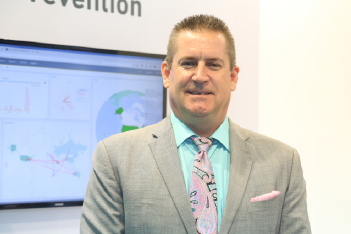 "In previous years, we have teamed up with our partner, Spectrami," said Jason Mical, vice president of Endpoint Products, Fidelis. "So this year is particularly exciting for us with having our own booth, and our presence here demonstrates our commitment to this region. Our primary focus is getting the message out to the community that if you don't start to acknowledge that risks are increasing, you will be the next disaster story in the papers."
The main focus for the company at this year's event is extending awareness of their new community offerings.
"Unlike a lot of companies who use full packet capture, which costs hundreds of thousands of dollars in data storage, we approach this in a unique way and just retain the meta data of network communications, which is the only critical data you need anyway," Mical said. "This really provides us with a unique capability to see inside everything.
"We have recently launched three really exciting variations of our community offerings. The first one is our threat intelligence database called Barncat. This encapsulates all of the information that we gather on breaches, and allows us to share that threat intelligence with the community. This means customers can now download our database and utilise it with their current tools – and it's free."
He added, "Secondly, we've created a threat scanner which end-users can download onto their machine to scan for threats. We have also launched a PCI scanner, so if customers have concerns about credit card information on their endpoints, they can simply launch this scanner and it will identify every document or file which has that crucial information on it. Since we have the visibility and reach that we do, why not share it?"
Reflecting on what has already been an exciting week for Fidelis at GITEX, Mical commented on how having visited the event for years, he has seen it grow into the "phenomenal" exhibition it is today.
"GITEX is a great way for us to meet prospective customers and partners," he said. "We've already been completely flooded so far this week, and I expect today to be another tidal wave of activities."