PNY Technologies, a US-based company offering a variety of consumer, commercial and OEM products and solutions, has announced plans to strengthen its presence in the Middle East.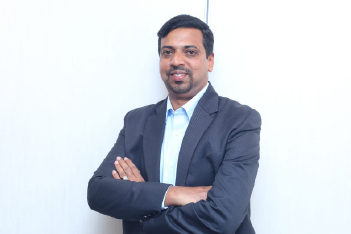 In January this year, the company took over Imation's operations in the Middle East. The company now offers a wide array of products through brands including Imation, HP and NVIDIA.
The company is a manufacturer and supplier of flash memory cards, USB flash drives, solid state drives, cables, computer memory upgrade modules, NVIDIA GeForce consumer graphics cards and NVIDIA Quadro professional graphics cards.
At this year's GITEX, the vendor is aiming to spread awareness about its market capabilities and the continuity of Imation's business under the PNY brand. "We also want to highlight the large opportunities we have in relation to our graphic card offerings," said Talus Arukalil, Regional Manager, PNY Technologies Middle East. "We are the global partner for NVIDIA, and we represent them on the consumer and commercial segments. This one of the primary business focus that we have in this region."
Arukalil further highlighted that the PNY team in Dubai is comprised of skilled and experienced people, as they want to ensure that they get to provide the best support to their customers and channel partners.
"At this year's GITEX, we also want to further extend our hand to the channel community and look into new opportunities of working with them," said Arukalil. "We also want to speak to a number of players from outside the UAE as this will enable us to further strengthen our presence in budding markets across the Middle East. GITEX is the perfect platform for this as people from all over the region and globe are coming to the show."