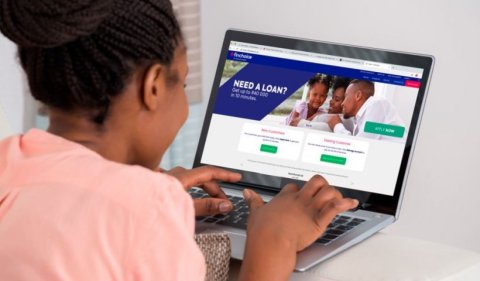 Freshworks Inc., a software company empowering the people who power business, announced today that FinChoice, a digital financial service provider, chose Freshchat and Freshdesk Omnichannel to make digital service effortless for agents and serve customers in the channel of their choice. Freshworks' strategic relationships with global technology partners like Whatsapp, Google's Business Messages and Slack helps FinChoice elevate omnichannel customer experiences through the Freshworks Neo platform.
FinChoice prides itself on providing fast, personalised financial services to its customers and to do that, the company needed a single platform that can help provide its employees with a single view of the customers. FinChoice envisioned a modern approach that allowed the customer facing teams to have contextual conversations in real-time. FinChoice had teams handling call centres, others using a homegrown tool for ticketing, and some teams tracking interactions manually or not at all. The existing solution couldn't meet the needs and to provide even better service, FinChoice needed a system that would capture customer conversations everywhere.
FinChoice selected Freshdesk Omnichannel and paired it with Freshchat conversational messaging software, powered by the Freshworks Neo platform, to unify FinChoice's customer support software for all of its teams by providing a unified view of its customers.
Freshdesk helps agents manage email and social media requests, and customer queries are handled in real-time through advanced automations on Freshchat's integration with WhatsApp. FinChoice also uses the integration between Freshchat and Google's Business Messages to help new customers who discover the company through Google Search and Google Maps. Their goal is to make support instantaneous, and serve customers on the platform of their choice, while driving awareness about the financial services offered by FinChoice.
Freshworks helped FinChoice build an automated support system for over 120 customer service agents – the result being that over 80% of queries received had some form of automation applied. This helps FinChoice automate repetitive queries from customers like processing proof of payments or even bank detail changes and this helps the support team spend much more time on questions that require human interaction. To refresh agent productivity, FinChoice also uses the integration between Freshdesk Omnichannel and Slack. Agents can not only create and edit tickets, and respond to customers directly from Slack, but stay on top of their support queue, with context-driven collaboration and real-time updates. After implementing Freshworks, FinChoice experienced over 50% reduction in response times and were able to provide a near perfect resolution SLA that delights their customers like never before.
"A lot of our customer base is using Google, Twitter, and Facebook to find financial services and ask for help online", said Farrah Abdurahman, Digital Experience Lead at FinChoice. "We were up and running with Freshworks software in mere weeks and having live chat conversations with prospects and customers in real time, this aided us in being able to support our customers via numerous different channels".
"The Middle East and Africa market has some of the largest customers of Freshworks and we see businesses adopt not just one product but look at our portfolio holistically and make use of various integrations from our marketplace to further drive business value through digital transformation", said Manish Mishra, Senior Director of Sales for Freshworks MEA. "We are excited to see how FinChoice further evolves and elevates its customer experience using all our available technology".
Read more about the FinChoice story on elevating customer experience using Freshworks here.