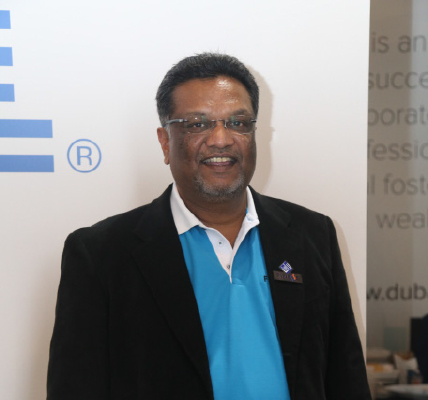 Finesse is presenting its latest business solutions in the areas of predictive analytics and Big Data at this year's GITEX Technology Week.
According to the company, the event is an instrumental platform for them in terms of spreading awareness about the services and solutions that they can offer.
"We have been participating at GITEX for five years now. I can say that we have a good presence this year, our stand is at Hall 7, where most of the big players are and that is very beneficial for us in terms of reaching out to them," says Raju Ramesh, Co-founder and CEO, Finesse.
"We are always launching new solutions each year and we would like showcase this here at the event," adds Ramesh. "We are also expecting to expand Finesse's network and meet potential new partners. Over the last year we have been recognised by various organisations for our systems integration offering. We believe that this has added more value to the brand and a lot of our customers and partners are acknowledging that as well which has resulted to stronger partnerships."
Ramesh also highlighted that they have been receiving a significant amount of positive feedback and have attained a number of leads that they will be following up in the coming months.
Being a UAE-based company, the Middle East region is very central for Finesse's operations. The market, according to Ramesh, is maturing at a very impressive rate and will surely witness numerous advancements in the technology space over the next two to three years, which is something that they plan to leverage for further growth. He also highlighted that Finesse is interested in strengthening its presence to markets such as Canada, APAC and Africa.