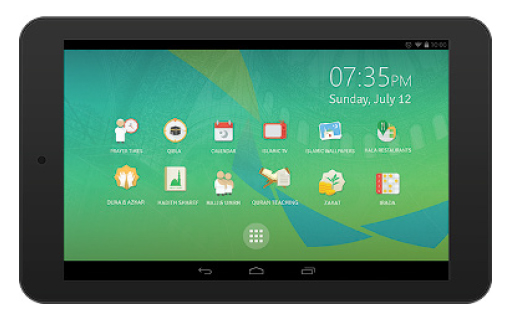 Dubai-based IT solutions company X-Concepts has launched, what the company claims, the world's first Islamic IT products.
All three newly launched products – imurshid, ( a mobile app), Islamic Router as well as the Islamic tablet- are both designed and engineered in Dubai. The concept of the Islamic IT products was ideated by founder and CEO of the X-Concepts group,
Asim Sajwani, who envisions to build and connect the Islamic community through this technological invention.
iMurshid is said to be the largest Islamic mobile application developed till date. It is the only Islamic App that has the support of several renowned Islamic Scholars such as Dr. Zakir Naik, Sheikh Assim Al Hakeem and Sheikh Yusuf Estes. The App currently has 46 modules within it and will be having 156 modules by the end of year 2016.
Some of the features of iMurshid include assisting with local Prayer Timings, Qibla direction, Islamic Calendar and events, finding Halal Restaurants and Supermarkets, Mosques in the vicinity and translation of the meanings of the Noble Quran in many Languages. The app also has a Zakat Calculator, Islamic TV and Radio station, Islamic Wallpapers, matrimonial and job portal along with and Islamic News and events among other great features.
The application is available for free and can be easily downloaded on iOS and Android mobile phones.
"With the help of our unique products we aim to not just unite by empower the Muslim community as a whole. The idea is to offer simple Islamic solutions in an individual's life be it regarding, job, marriage, parenting or any other issue. Our products will help an individual to become a better Muslim and guide them through the various aspects of life", said Mr. Asim Sajwani, CEO X-Concepts Corporation.
All three products can be purchased directly from the product websites