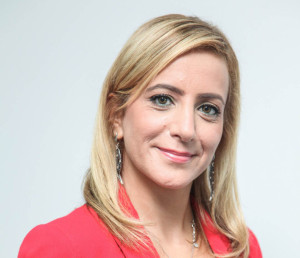 Fortinet has announced the appointment of Maya Zakhour as its Middle East Channel Director. Zakhour will assume responsibility of the regional channel organisation and will be tasked with implementing and executing channel strategy across the Middle East region. Based out of Dubai, she will report to Alain Penel, Fortinet's Regional Vice President for the Middle East.
Zakhour's appointment support Fortinet's plans for significant business growth across the GCC and Levant regions including Qatar, Kuwait, Bahrain, Oman, Lebanon and Jordan. This is driven through the strengthening of its channel network with a better engagement towards the existing partners, adding new partners and growth of its internal channel management team. Recently, the company has appointed a dedicated channel manager for Saudi Arabia in addition to some other channel managers in the Middle East region.
"We see potential for business growth across the region, so we want to get even closer to our channels and ensure that they fully understand the positioning of our solutions. Furthermore, we want to involve our partner community in the decision-making process, right from day zero. This will be one of my key focus areas this year," explained Zakhour.
Zakhour has over 12 years of channel management experience in the Middle East, working in organisations like Dimension Data, Microsoft Gulf and Coperon Technologies. She brings a wealth of vendor and partner centric experience to Fortinet including a thorough understanding of the regional channel's opportunities and challenges.
"We are delighted to welcome Zakhour as a valuable member of the Fortinet team," said Alain Penel, Regional Vice President, Middle East, Fortinet. "We are confident that she will help bring together our partner community and meet her priorities of implementing early partner engagement and proper alignment to maximize revenue results. We also extend all our support in her efforts to leverage our partners as a strategic asset to position Fortinet as a leader, in the long term."