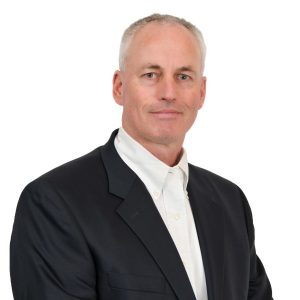 Fortinet has announced a major update to its leading FortiCloud Software-as-a-Service (SaaS) offering for SMBs and Managed Security Service Providers (MSSPs). FortiCloud version 3.2 offers enhanced management capabilities to provide anywhere-anytime control over the security fabric solutions used to defend the largest segment of global business, said the firm.
Fortinet's FortiCloud services are hosted in dedicated data centres located in North America, Europe and Asia and are currently trusted to manage over 280,000 security devices worldwide. FortiCloud 3.2 enables full management of FortiGate devices to centralise deployment, management and analytics across Fortinet's Unified Threat Management (UTM), Wireless Access Point, Switch and Sandboxing solutions. Its ease-of-use and high value make it the ideal solution for SMBs who need superior security fabric defenses and provides the ideal entry-point for new and existing MSSPs to deliver superior security services to their customers.
John Maddison, senior vice president of products and solutions, Fortinet, said, "Defending against the complex and constantly evolving threat landscape is a challenge for even the largest enterprises and poses even greater risks for small and medium businesses who are often constrained by both human and capital resources. That's why Fortinet has consistently delivered advanced security solutions with the ease-of-use and flexibility to maximize both a business's defenses and its resources. FortiCloud 3.2 centralizes and expands controls over Security Fabric solutions to enable SMBs to spend less time on their security and focus more on growing their businesses."
FortiCloud centralises the deployment, management and analytics of an SMBs' security solutions through a cloud-based console to simplify security and best defend against today's evolving threats.
FortiCloud version 3.2 adds full management capabilities to the existing analytics and log retention features, enabling total control over an organisation's Security Fabric through a centralised and intuitive SaaS console:
Full management of FortiGate firewalls enables deployment, configuration, monitoring and troubleshooting, all through a single cloud interface.
Turnkey and cloud-based provisioning of FortiGate, FortiAP and FortiSwitch products requires little expertise to get devices up and running.
Granular access controls, application usage policies, and sandbox integration enhances protection against advanced threats and zero-days.
A Cloud-based, SaaS model easily scales as business grows and eliminates hardware costs for increased value.
According to the firm, the anywhere-anytime security management capabilities combined with multi-tenancy features also make FortiCloud the perfect entry point for new and existing MSSPs looking to deliver industry-leading security services to their customers.
FortiCloud simplifies deployment and configuration of customer services, while greatly reducing the staff required to monitor and troubleshoot client networks. FortiCloud's SaaS model offers a low total cost of ownership and operational efficiencies that helps new service providers enter the market and delivers fast return on investment for existing partners so they can quickly generate recurring revenue and higher margins.
The FortiCloud service will be updated to version 3.2 on August 14th, 2017.