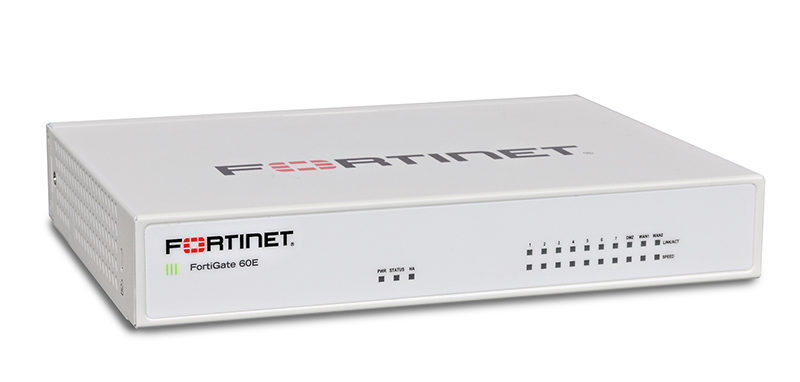 Fortinet has announced the expansion of its security fabric with the introduction of its third-generation FortiASIC SOC3 system-on-a-chip architecture.
Fortinet's SOC3 accelerates the new FortiGate 60E series security appliances to further speed its consolidated security and networking capabilities. The 60E enables distributed enterprises, branch offices and SMBs to leverage the protection of Fortinet's security fabric.
The SOC3 more than doubles the secure networking performance over the enterprise-class CPUs found in competing security solutions, and propels the new 60E series distributed enterprise firewalls to unprecedented levels of security and performance.
The massive growth of the digital economy and explosion of traffic on corporate infrastructures are driving industry giants to adopt highly efficient custom ASIC (Application Specific Integrated Circuit) technologies to meet surging demands and maintain a competitive advantage. Fortinet has been investing in this ASIC strategy since its founding.
Michael Xie, founder, president and chief technology officer, Fortinet said, "The limitations of traditional security solutions often require distributed enterprises and SMBs to compromise on network performance and ease of management to accommodate the advanced security needed to combat today's expanding threat landscape."
He added, "Eliminating this need to compromise is the driving force behind Fortinet's continued investments into researching and developing innovative network security processing solutions that free organisations to deploy the advanced security solutions necessary to protect their organisations while enabling them to meet growing device and performance requirements today and into the future."