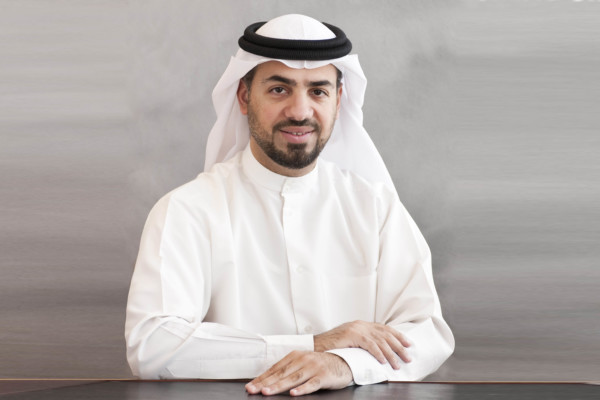 The typical UAE home is witnessing a momentous transformation, according to industry experts, one characterised by the increased adoption of smart technologies – enabling residents to interact with their home in a way they never have before.
According to research firm MarketsandMarkets, the Smart Home market – classified on the basis of products in lighting, security and access, HVAC, entertainment, healthcare, and kitchenware, is expected to reach $121.73 billion by 2022, at a compound annual growth rate of 14.07 percent percent between 2016 and 2022.
Fahad Al Bannai, CEO, axiom telecom, believes the GCC – the UAE and Saudi Arabia in particular – will play an important role in this rapid global growth. "If you look at the population here in the UAE, you see many millennials who are growing into adulthood and starting to have families, yet are still passionate about exploring the world and advancing their careers," he said. "Many of them will rely on technology to help them strike that balance between home, work, and leisure. Today's mobile applications, backed by a reliable 4G – soon to be 5G – data network, make it possible to stay connected wherever life takes them."
The country's telecommunications operators, Etisalat and du, have launched a variety of offerings to further enable the Smart Home evolution. The UAE is estimated to have the region's highest per capita smartphone penetration rate, at an estimated 73.8 percent, according to Google, as well as a wide 4G LTE network that covers 85 percent of the country's populated areas.
In addition to providing a robust data network, both operators are taking their own initiative to help residents embrace Smart Home technology. Etisalat offers 'Smart Living', a unified approach to home automation that integrates home monitoring, security, safety, and air conditioning management into one system that can be managed from a smartphone, tablet, or computer.
du is following suit, bringing Smart Home solutions, ranging from surveillance and monitoring to entertainment automation, to its customers across the UAE through the operator's partnership with PCCW Global, the international operating division of HKT, Hong Kong's premier telecommunications service provider.
Meanwhile, axiom telecom now offers a host of Smart Home solutions, enabling customers to monitor and manage their home – from locking the door to switching off the light –  anytime and anywhere. Mobile controlled IP cameras and sophisticated drones provide users with hi-res photos and aerial footage, ensuring no area goes uncovered.
Integration and user-friendliness is key to encouraging more residents to install home automation and Smart Home technology, which otherwise might be perceived as an overwhelming complex system of independently functioning parts, said Al Bannai.
"This migration from offline to online home management is an important step in assimilating homes across the UAE into the country's Smart City future," he said. "It can help save and conserve energy – thus playing a supplemental role in sustainability. It can significantly raise the quality of life for UAE residents, redefining the way they handle day-to-day tasks. And it can enhance the entertainment experience. The possibilities are endless, but a unified approach through cross-industry collaboration is crucial to making this a positive and valuable experience for the end-user."