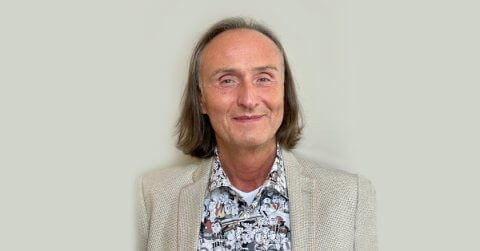 WSO2, the leader in digital transformation technology, today announced that Prof. Dr. Frank Leymann has been named the first WSO2 Technology Fellow, the highest technical rank in the company.
The title recognises the global impact that Frank has made through his technical innovations and leadership in working with WSO2, software industry groups, governments, and universities, among others. To date, Frank has earned 43,000-plus technical citations, and he is the co-author of more than 500  peer-reviewed papers, some 70 patents, and several industry standards.
The WSO2 Technology Fellows Program was introduced in 2023 to honour individuals who have not only made exceptional technical contributions to WSO2 but also have earned recognition as a global-scale authority in a technical field of practice. Honourees are appointed by a committee of peers within WSO2 that includes the CEO, senior technical executives, and any current Technology Fellows.
"I have had the privilege of knowing Frank since we first began collaborating on web services standards in 1999. His contributions to software standards have helped to fundamentally change the way organisations create, integrate and deliver applications", said Dr. Sanjiva Weerawarana, WSO2 founder and CEO. "Frank has also played a strategic role in evolving our own software for developing and delivering digital experiences. As our first Technology Fellow, he is an exceptional candidate without parallel in WSO2".
Prior to becoming a WSO2 Technology Fellow, Frank Leymann served as a consultant architect at WSO2 for nearly a decade. Additionally, Frank has been a full professor of computer science at the University of Stuttgart, Germany since 2004, where he is also the founder and director of the Institute of Architecture of Application Systems. His research interests include middleware, cloud computing and associated systems management aspects, quantum computing, and pattern languages.
Prior to joining the university, Frank served in software development roles at IBM for two decades where he was appointed an IBM distinguished engineer and became an elected member of the IBM Academy of Technology. During his tenure at IBM, he contributed to software products, such as DB2, WebSphere and the MQSeries. Frank also was the main co-inventor and chief software architect of IBM's business process management and workflow products.
Frank has been recognized for his technical contributions by leading technical, scientific, academic and government organisations: He is an elected member of the Academy of Europe, as well as a fellow at both the Asia-Pacific Artificial Intelligence Association (AAIA) and Centre of Integrated Quantum Science and Technology (IQST). He also earned appointments as a member of the Expert Council for Quantum Computing of the German Government and a Kurt Gödel visiting professor for Quantum Computing, TU Wien.
"One of the things that has always attracted me to WSO2 is the team's willingness to challenge established software practices and take a fresh approach to solving enterprises' evolving requirements. So, it is a particular honour to be recognised as a WSO2 Technology Fellow", said Frank. "In my new role, I am excited to continue working with my colleagues at WSO2 in re-evaluating and reshaping software for the needs of today and tomorrow".