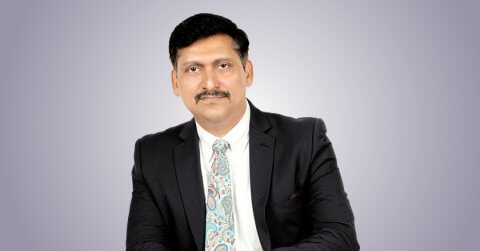 WSO2, is set to participate at GITEX GLOBAL, where it will present its comprehensive product stack. This line-up includes core technologies encompassing enterprise integration, API management, and Identity and Access Management (IAM) solutions, designed to empower organisations in building robust digital platforms.
WSO2 will also showcase the Choreo Internal Developer Platform, a Digital Platform as a Service (PaaS), aimed at accelerating the creation of digital experiences. This diverse portfolio caters to a wide range of industries, simplifying the application development process and removing the complexities that hinder innovation in various digital contexts, including B2C, B2B, and B2E use cases.
Under the theme of 'Providing Core Technologies to Create Awesome Digital Experiences', WSO2 is preparing to captivate visitors by showcasing how thousands of organisations, including hundreds of the world's largest corporations, top universities, and governments, harness the power of the company's cloud-native Software as a Service (SaaS) offerings and open-source software to drive their digital transformation journeys.
Uday Shankar Kizhepat, Vice President and General Manager – Middle East, WSO2, expressed, "Digital differentiation is the key to success in today's competitive market, as every business needs to deliver exceptional digital experiences to their customers and stakeholders. WSO2 supports its customers in this endeavour by providing innovative and scalable solutions in the most critical and impactful areas of their business. We look forward to showcasing our capabilities and achievements at GITEX 2023, and connecting with other industry leaders and visionaries. Our solutions have proven to expedite app development and positively impact return on investment".
In addition to highlighting its vision to Middle East enterprises, WSO2 is keen on engaging with start-ups and SMEs attending GITEX GLOBAL this year. This initiative follows the recent launch of 'WSO2 for Startups,' a dedicated program that grants emerging businesses access to Choreo and Asgardeo, WSO2's Internal Developer Platform and Identity as a Service (IDaaS) offerings.
Kizhepat emphasised, "Start-ups have always been the backbone of the Middle East's thriving knowledge-based economy. They are the ones creating jobs, disrupting industries, and driving GDP. With technology being so vital to their success, WSO2's support of these budding organisations serves as a demonstration of our commitment to the region. We enable these businesses to accelerate their growth, bring services to market faster, and rapidly transition from promising pioneers to market leaders".
WSO2 continues to make significant strides in the Middle Eastern region, with a growing roster of esteemed customers. Among the prominent organisations that have chosen WSO2's cutting-edge solutions are Imam Mohammad Ibn Saud Islamic University (IMSIU), Dubai Courts, Dubai Police, Commercial Bank of Dubai, United Arab Bank (UAB) UAE, Smart Dubai Government, Saudi Post, and Mohammed Bin Rashid Library. These institutions represent a diverse spectrum of industries, and their partnership with WSO2 underscores the company's commitment to providing innovative and scalable solutions that drive digital excellence across the Middle East.
Three Pillars Technology and Communications Cv. (3PTC), a valued WSO2 partner, headquartered in Saudi Arabia, will hold a prominent presence at WSO2's stand. Recognized as one of the region's fastest-growing partners for WSO2, 3PTC has been instrumental in expanding WSO2's influence in the Kingdom, with a particular emphasis on the government sector. During the event, 3PTC will demonstrate its delivery capabilities and showcase compelling use cases that harness the power of WSO2 technology.
Another key participant at the WSO2 stand is Impiger Technologies, a trusted digital transformation partner with a strong focus on developing super apps for customers. With nearly two decades of experience, a workforce of over 400 employees, and a client base of around 500, Impiger possesses development capabilities to support customers on their digital journeys.
Joining Uday Shankar Kizhepat at the WSO2 stand is Asanka Abeysinghe, the company's CTO, along with top executives from the regional account management, pre-sales, and channel teams.