tahawultech.com, the definitive platform in the Middle East for IT content, is delighted to announce the judging panel for its inaugural Future Enterprise Awards 2018.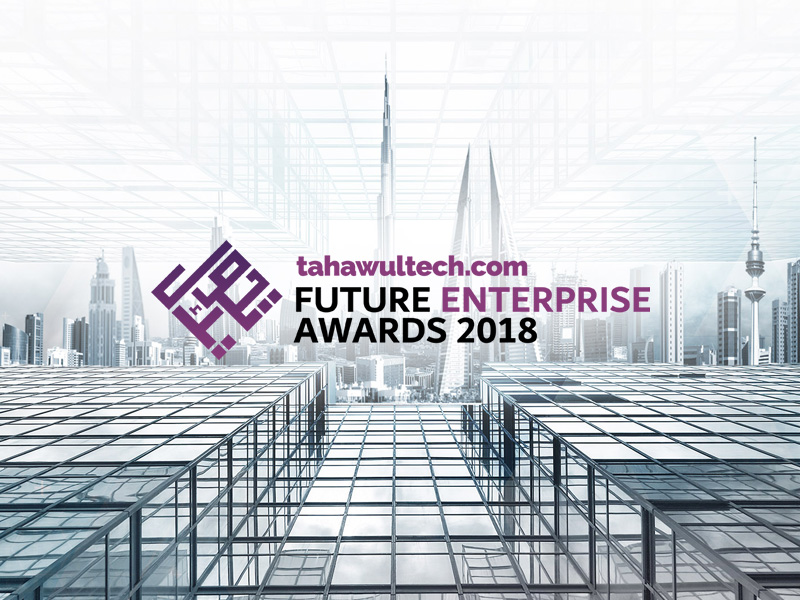 The Awards will be held on Sunday 14th October 2018 at Emirates Towers, Dubai – coinciding with the first day of GITEX Technology Week, which has brought together the most renowned names in technology for the past 38 years to showcase global technology and innovations, right here in Dubai.
tahawultech.com Future Enterprise Awards are designed to recognise corporates and government departments across industry sectors that are truly transformative and innovating.
Nominations have been created by the tahawultech.com in-house editorial team and high-quality submissions are currently being accepted from the most innovative and business-driving enterprises in the Middle East across 21 categories.
These submissions will then be put forward to a judging panel comprising the region's top tech figureheads. After a rigorous and criteria-driven evaluation, the panel will decide which top 5 nominated enterprises are truly reinventing, transforming and innovating in each category. These top nominees will then be put to an online peer voting process.
The judging panel features a collection of the Middle East's digital leaders across a range of industries – many of whom have brought transformative strategies to their respective organisations in recent years, and know first-hand what it takes to be a truly innovative business.
The 13 confirmed judges are:
Alaa Elshimy, Managing Director and Vice President, Huawei Enterprise Middle East
Alan Giles, Managing Director, BlackBerry
Amir Kanaan, Managing Director, Middle East, Turkey and Africa, Kaspersky Lab
Amna Sultan Al Owais, CEO, DIFC Courts
Asif Javed, Managing Director for Technology, Middle East and Turkey, Accenture
Farid Al-Sabbagh, vice president, Fujitsu Middle East
Haider Ali Khan, CEO, Bayut.com
Herbert Fuchs, Chief Information Office, ASGC
Jason Leavy, Managing Director, VICE Media
Lynnette Abad, Director, Research & Data, Propertyfinder
Marwan Abdulaziz Janahi, Executive Director, Dubai Science Park
Moiza Saeed, VP and current business head for Zomato Gold, Zomato
Paul Collins, General Manager, Middle East and Africa, Acer
Online voting will open soon for you to cast your votes and determine the Middle East's most innovative and transformative organisations. Stay tuned!