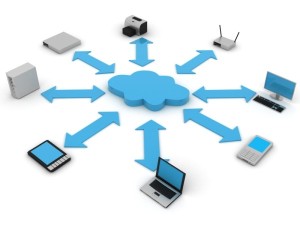 The public cloud services market in the Middle East and North Africa region is on pace to grow 21.3 percent in 2014 to total $620 million, up from an estimated $511 million for 2013, according to the latest outlook by Gartner, while Software as a service (SaaS) is expected to grow 29.1 percent in 2014 to $126 million.
 Gartner predicts that from 2013 through 2017, $3.8 billion will be spent on cloud services in the region, $1.1 billion of which will be spent on business process as a service (BPaaS).
"Public cloud services continue to grow rapidly around the world and MENA is no exception," said Ed Anderson, research director at Gartner. "Growth in MENA is expected to be slightly higher than the rest of the world led by strong growth in SaaS, infrastructure as a service (IaaS) and platform as a service (PaaS). Organisations are turning to cloud computing to realise business benefits such as increasing their speed in responding to changing market conditions and lowering IT costs."
 Cloud services in the MENA region will be strong across all cloud services market segments through 2017. SaaS is expected to grow from $97 million in 2013 to $253 million in 2017. IaaS is expected to grow from $60 million in 2013 to $138 million in 2017.
 The market in the MENA region is predicted to demonstrate high growth through the forecast period. IT spending on public cloud services in the region is expected to reach $1.1 billion in 2017.