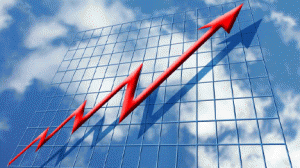 The PaaS (platform as a service) market will grow to US$1.2 billion this year, up from last year's $900 million take, as vendors and customers seek easier ways to create new applications and customise existing ones, according to analyst firm Gartner.
PaaS spending will rise to $1.5 billion in 2013, while reaching $2.9 billion by 2016, Gartner said Monday.
The firm includes both broader PaaS products such as Salesforce.com's Force.com, as well as discrete application infrastructure components, such as databases, messaging and "other functional types of middleware offered as a cloud service," Gartner said.
IaaS (infrastructure as a service) offerings like Amazon Web Services and packaged SaaS (software as a service) applications are much more mature than PaaS, research director Fabrizio Biscotti said in a statement. "For this reason, PaaS is where the battle between vendors and products is set to intensify the most."
PaaS is being mostly adopted so far by users in "mature economies," with the U.S. alone taking up 42 percent of the total market, according to Gartner.
While PaaS revenue will remain "relatively modest" compared to other categories, the numbers don't reflect the true strategic importance of PaaS to software vendors, since a viable cloud development platform can help create a large ecosystem of partners and developers, according to Gartner.
As PaaS sales grow, the market and technology itself will likely evolve and shift, Gartner said.
"A factor that may slow PaaS adoption is the extreme fragmentation of the market, with dozens of vendors providing individual PaaS functionalities (MFT, DBMSs, messaging, application servers, data integration, B2B integration, BPM technology and so forth)," according to the report.
"Such fragmentation will be impossible to deal with when users and service providers start to implement large-scale, business-critical applications requiring the simultaneous and in-concert use of multiple PaaS capabilities (for example, user experience, application servers, DBMSs, security and messaging)."
In fact, there are already more than 150 companies offering partial PaaS products, which is notable given the market's relatively small size, according to Gartner.
It's expected, therefore, that "a rapid aggregation" of PaaS components into suites will emerge, the report states.
Oracle and SAP have either announced or released PaaS technologies in recent months, hoping to keep pace with the likes of Microsoft Azure, Force.com and open-source options like OpenShift, which is backed by Red Hat.
Some of the consolidation predicted by Gartner has already occurred, evidenced by Salesforce.com's late 2010 acquisition of Heroku, which provides a PaaS for applications written in Ruby, Java and other languages.