For most business leaders hoping to harness the power of digitalised data management, the wide variety of products and solutions available can be more burden than benefit, where analysing the advantages of each is often time-consuming, confusing and frustrating. Integrating the right products and services to suit a business need is made much simpler by employing the expertise of a qualified solutions provider. When it comes to selecting the market's best data management for your needs, GCG Enterprise Solutions in the UAE has the experience, along with a comprehensive software and hardware portfolio, to manage the transfer, identification and storage of all document data to a structured digital data format.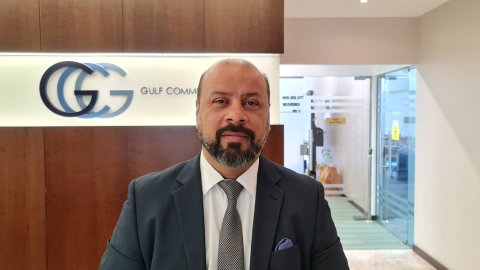 The secret lies in being qualified to design new solutions by bringing the right technologies together to solve any given business problem, which is about knowledge and access to the technology itself. GCG Enterprise Solutions has been a long-time partner with intelligent information-management specialist M-Files. M-Files offers various digitally automated ECM platforms that perform otherwise tedious, yet essential document management tasks such as labeling scanned documents for efficient storage, identification and retrieval. Still, the software has its limits for any company with millions of documents to digitize. Enter Fujitsu. 
Fujitsu Image Scanners have held the No.1 image-scanner market-share-position globally since 2009 for good reason. Their scanners have enabled organisations worldwide to digitise, augment, organise and share information to fuel business growth and innovation. Organisational Intelligence is able to be delivered by unlocking the flow of information with cutting-edge technology. Organisational Intelligence is the capacity of an organisation to derive maximum value from its information. It involves the ability to create flexible knowledge pathways that add value at every stage to every employee. An intelligent organisation uses insight to strategically adapt to its environment or marketplace. Moreover, loss of valuable information is eliminated at the scanning stage thanks to superior digital imaging technology. High-quality scanned images are then AI-identified, classified and tagged with relevant metadata in one fluid process. Considering these scanners (fi-7900) can process up to 140 pages a minute, one need not stretch one's imagination to understand the cost-saving implications of this technology.  
Since image scanners are often the first part of any enterprise digitalisation journey, Fujitsu has invested their intelligence into helping companies and individuals improve productivity while saving time and money from the get-go. 
Being a solutions center of excellence, GCG Enterprise Solutions was naturally excited to get Fujitsu on board and now have a major partnership agreement to market and distribute Fujitsu Image Scanners to their customers in the MENA region. Says Waleed Alawadi, Solutions Head at GCG Enterprise Solutions, "By combining Fujitsu's high-speed precision scanning capabilities with an array of intelligent information management products such as M-Files, GCG Enterprise Solutions delivers a perfect data management model for each of their clients". 
Even the right information in the wrong place is a total waste of resources.
Today's intelligent data and document capture solutions enable companies with a greater facility to control and access captured data information at every step of the workflow. Digitising documents makes them instantly accessible to multiple parties for editing or authorisation. 
Whether you're Scanning-to-Process or Scanning-to-Archive, GCG Enterprise Solutions harnesses the power of Fujitsu technology to make business easy with state-of-the-art solutions that maximise efficiencies during the document capture processes. So not only do you miss nothing but you can also take just what you need. Choose the experts and minimise the risk of paying too much with a scalable managed services package to meet your exacting requirements.
"GCG's motto is Business Made Easy. Our whole reason for being is collaboration – bringing unique technologies together to deliver a perfect solution that simplifies our client's business management. It is therefore fitting that we can augment our portfolio with a product that is both collaborative and simple to integrate into solutions that we already know boost our client's productivity", Waleed Alawadi, Solutions Head, GCG Enterprise Solutions.