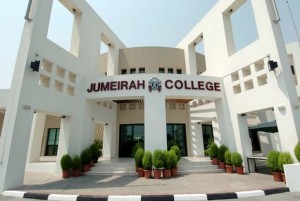 Dubai-based GEMS Education on Monday announced a collaboration with Aruba Networks, which will install a wireless network solution across all GEMS schools for a BYOD initiative.
GEMS claimed that this move will make it the first education group in the Middle East to adopt BYOD across all its schools in the UAE.
Aruba will provide GEMS with reliable and scalable wireless access for all students and teachers, a statement said. This will involve secured Wi-Fi coverage to access both the school network and the Internet.
Aruba will deploy its ClearPass Access Management Solution to accommodate the variety and quantity of devices brought in by students and teachers. Guests' devices will also be supported.
"It is of the utmost importance that platforms of all knowledge and learning must move with the times and be updated on the current and upcoming technological trends," said Hervé Marchet, Group CTO, GEMS Education.
"BYOD introduces more innovative and interactive methods that open up ground for more unique methods of teaching and learning in GEMS schools, using the devices that students have constant access to these days. Hence, why we need to equip our students and faculty alike to adopt and prepare for these changes that affect the ways of teaching and learning on a daily basis.
"From an organisation point of view, adopting a BYOD solution also proves to be extremely cost-effective, and the solutions proposed by Aruba Networks will help us to implement BYOD in GEMS schools in an efficient manner."
Zeeshan Hadi, Territory Manager for the UAE, Aruba, said, We are pleased to be part of the GEMS initiative that embraces tools like Aruba ClearPass to make education more interactive and takes education to the devices the students are familiar with and use even at their homes."