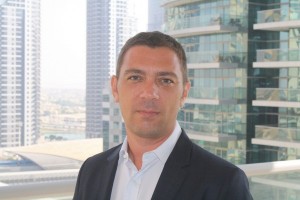 GFI Software on Sunday reported back from what it called another successful training workshop in Doha, Qatar. The latest round of training came as part of a strategy to empower channel partners with security knowledge and skill sets.
More than 30 channel partners, including leading players such as Qatar Experts and Zerone Technologies, took part, GFI said.
Channel partners were given hands-on training on several products, such as GFI's MailArchiver, WebMonitor, MailEssentials Online, FaxMaker and LanGuard, the vendor said.
Certificates were awarded to those who successfully passed GFI product exams.
GFI also updated its channel partners on the latest global trends and shared best practices on how to enhance productivity with its products.
The workshop was conducted by John Spoor, Regional Director for MEA, GFI, as well as other experts from the firm and its distributor, Comguard. Spoor gave a presentation on network vulnerability and email archiving.
"Training is the key element of our strategy to enable our partners to be self-sufficient while selling as well as implementing GFI products for their customers," said Spoor. "Qatar is one of the most important markets for us, and we believe it is going to fuel growth in the region in the coming years.
"We are glad to receive such an overwhelming response from the channel community, and this encourages us to focus more on Qatar. I would like to thank all the partners who attended the event."