1)       What is the main theme of your presence at GITEX this year?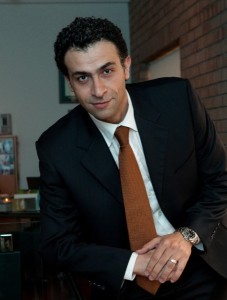 Ruckus Wireless aims to use the opportunity presented by GITEX 2013 to share its plans of expansion across the Middle East.
To accommodate the needs of the market with the increasing demand of smart Wi-Fi systems, two new team members for Ruckus Wireless will be based in KSA to collaborate with and to support the existing Ruckus Wireless MENA team. Our move comes as a response to market demand in the region, with IT spending being projected to amount to $192.9 billion USD for the Middle East alone in 2013.
We are also planning to use this networking platform that GITEX provides to highlight the success that has been achieved through the provision of secure wireless solutions with our 'Secure HotSpots" technology.
Ruckus Wireless has enabled service providers to achieve outstanding competitive advantage and capability in the market by supporting them to reach superior security levels through 'Secure HotSpots'.
Our company forecasts that public hotspots will rise by 350% by 2015 and the number of private hotspots is expected to hit over 640 million. Businesses as well as individual users need to protect themselves from being vulnerable to attacks and confidentiality breaches. We believe Ruckus Wireless has developed the best technology to support them in doing so.
2)       Are you releasing/launching anything new at GITEX 2013? If so, what?
Ruckus Wireless has released a great variety of new products and solutions recently and continues to search for opportunities to improve the systems in place for the industry. We will present the latest developments at GITEX 2013 and share some of our projections for the future in terms of the next step for Smart Wi-Fi technology.
3)       How is your company presenting itself at GITEX this year to differentiate it from competitors?
Our customers are well aware of the top end quality of Ruckus Wireless's products and solutions and we will demonstrate our commitment to the region and to our channel partners by participating at the GITEX 2013 event. As we have already established our presence in the market as leaders in the Wi-Fi space, we will be able to differentiate ourselves from competitors with the brand equity we have strengthened over the years.
4)       What are the key trends influencing your approach to GITEX 2013 and the offerings you are pushing?
With the continuous increase of smartphone and tablet usage in the region, the focus will be on Ruckus Wireless's capabilities to meet the demand of its market segment by providing the fastest, most flexible and most secure network solutions to all target segments: carriers, enterprises, SMB and the end consumers.
Other key trends in the region revolve around the concept of "Bring Your Own Device" (BYOD), and enterprise mobility. 'Enterprise Mobility' is the concept by which companies are making use of wireless networks and mobile devices to conduct their business, whereas BYOD allows employees to use their personal devices within a working environment.
These trends are pushing in the Middle East and they have presented the opportunity for us, at Ruckus Wireless, to demonstrate our ability to provide top solutions to support them.
5)       How have you seen the Middle East respond to those trends in question, and how did you think that will change over the next year?
The Middle East is adopting these trends at an incredibly fast pace and that will only increase over the next period when the right technology becomes available to more and more consumers.
For example, the ICT market intelligence firm announced this September that tablet shipments for the quarter were up 208 per cent from 2012, reaching a total of 2.79 million units, exceeding the region's portable PC market.
Mobile usage has also significantly increased in popularity throughout the Middle East, with the UAE posting the highest penetration in the region at 74 per cent, according to a recent study by Google.
For us at Ruckus Wireless that means an increased demand in our Smart Wi-Fi products and solutions.
6)     How do you think GITEX 2013 will be different to previous editions?
As mentioned previously, we are proud to say that Ruckus Wireless has developed its presence in the Middle East as a leader in the market of wireless networking. Having this advantage will allow us to focus on different opportunities that can emerge from participating at GITEX this year. This includes reaching out and interacting with our partners, existing and potential customers, as well as with individual experts.
GITEX is by far the number 1 IT event of the year in the Middle East region and is top 3 worldwide. Well-established international corporations such as Ruckus Wireless, mid-sized enterprises and newcomers on the market, end consumers, regulators and government organizations from across the globe are expected to participate.
Strategic alliances are strengthened, partnerships are forged, new business is attracted, leads are generated at an exponential rate, revolutionary new products and solutions are launched, and public and media exposure is widely enhanced.
These key elements are what GITEX promises to every exhibitor year after year. The event organizers are placing considerable effort into delivering upon their promise that companies continue to attend in large numbers at every event.
7)     What are the key offerings you will be presenting at GITEX – sum up their key and unique features.
Ruckus Wireless will be presenting a wide variety of its products and solutions at GITEX 2013 but our main focus will be on Secure HotSpots for carriers.
Mobile devices operating on Wi-Fi networks can generate large volumes of traffic, slowing down the capacity of the networks. For this reason, investing in smart Wi-Fi solutions brings tremendous advantages to all target segments.
Some of the products that were introduced this year in order to cope with the growth of mobile device usage will be presented at GITEX 2013. These include the SmartWay and BeamFlex+ Wi-Fi software technologies.
SmartWay – Ruckus SmartWay simplifies the administration and optimization of service discovery traffic, it also supports advanced facilities to restrict or "fence" these services to a given access point, group of access points or a particular geographic area. Ideally suited for K-12 and higher education environments, SmartWay helps organizations enable users with Apple devices to exploit other resources on their networks.
BeamFlex+ – Ruckus BeamFlex+ adds essential technology to Ruckus-patented BeamFlex adaptive antenna arrays. BeamFlex+ is "polarization-agnostic" and automatically adjusts to deliver the best performance, regardless of the way in which client devices are sending Wi-Fi signals. As mobile devices change their orientation, BeamFlex+ enables Ruckus access points to ensure the highest possible throughput.
Additionally, to support the growing BYOD trend in the region, Ruckus Wireless developed a framework for Device Agnostic Networking (DAN) which helps organizations reduce the burden on IT staff and related costs associated with managing the explosion in mobile device usage.
DAN – To automate secure network access for sanctioned and unsanctioned devices, DAN introduces a consolidated BYOD portal for guest access and device registration using a single WLAN. This speeds onboarding and eliminates the need for an external captive portal Web server.
Furthermore, the Secure HotSpots Smart Wi-Fi technology was our most recent release in the region, and one of the most important for end users as it automatically helps them protect open Wi-Fi communications without cumbersome and manual configuration of their devices.
This solution is a great add-on security defense layer to customers offering WIFI services to their clients in areas such as retail, hospitality and other public customer service businesses. Considering the wide range of markets that Secure HotSpots can benefit to, it will be a main topic for us at GITEX.
Secure HotSpot – Secure Hotspot allows an operator or enterprise to offer secured encrypted access to public network Wi-Fi services by automatically configuring each device with the requisite Wi-Fi network information along with a unique pre-shared key—all without user involvement.
8)     How important is GITEX as a platform and event to your organisation?
GITEX presents a great opportunity for Ruckus Wireless to interact with its client base as well as potential new clients. It gives us a visible platform to demonstrate the advantages emerging from investing in our products and how essential they've become in the developing a mobile reliant era.
9)     What is the top reason you invest in GITEX — do you see a healthy return on your investment, or is it more about presence/visibility?
Ruckus Wireless participates at GITEX as a proof of commitment to its customers. This event gives our client base a chance to interact directly with the staff and discuss new technologies, industry trends, challenges etc. Our presence at the event also enables us to learn from different suppliers in the market and possibly inspire us with fresh ideas and varied approaches in the industry.
10)  What are your company's main recent achievements in the Middle East market?
Ruckus Wireless has recently partnered with value-added logistics provider Katoen Natie, which has operations across the Middle East. This partnership has presented a major new vertical opportunity for Ruckus Wireless, and boosted the international presence of the company in a different market sector.
Moreover, we consider the release of the new groundbreaking Smart Wi-Fi technology, Ruckus Wireless's 'Secure HotSpot', a great achievement to address concerns of network security for open hotspots. With the expansion and reach for WIFI adoption across the Middle East, this solution becomes essential to the industry.