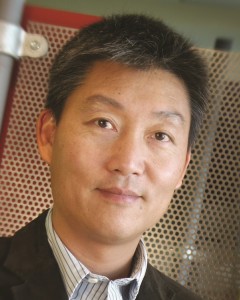 Stand location: ZL-B2
1.       What are your company's key products and services?
Since 1996, WatchGuard Technologies has been the advanced technology leader of business security solutions, providing mission-critical protection to hundreds of thousands of businesses worldwide. The WatchGuard family of wired and wireless unified threat management appliances, messaging, content security and SSL VPN remote access solutions provide extensible network, application and data protection, as well as unparalleled network visibility, management and control.  WatchGuard products are backed by WatchGuard LiveSecurity Service, an innovative support, maintenance, and education program.  WatchGuard is headquartered in Seattle and has offices serving North America, Europe, Asia Pacific, and Latin America.
2.       Which product lines and services will it focus on at GITEX?
WatchGuard sets a new standard for next-generation UTM and redefines next-generation Unified Threat Management (UTM) solutions. WatchGuard is to unveil new Next-Generation UTM solutions at Gitex 2012.
Security that is driven by awareness of application and user context makes a UTM appliance truly 'next-generation'.  With WatchGuard Application Control, businesses now gain in-depth, granular control over Web 2.0 applications, such as Facebook, Twitter and LinkedIn. Not only does WatchGuard Application Control protect against the next-generation of threats that leverage these popular applications, now businesses can rein in how individual employees use such applications, directly from the corporate firewall. In addition to the integrated firewall, IPS and Application Control features that are the bare essentials for next-generation security, customers step up to full next generation UTM with the option to add Gateway Anti-virus, WebBlocker, spamBlocker and Reputation Enabled Defense – WatchGuard's context-aware, cloud-based security service  – to best meet their business needs.
Network security intrusions and data theft incidents grab headlines almost daily. These breaches paralyse highly visible companies, such as Sony and Citigroup, and put the personal information and identity of millions of people into criminal hands. Similarly, notoriety-seeking hacktivists release sensitive information that embarrasses governments and threatens international diplomacy.
Organisations that are serious about protecting data, intellectual property (IP) and their reputation are increasingly demanding best-in-class, multilayered solutions. These solutions centralise security controls in a single device, improving the IT organisation's control and simplifying management of network security.
3.       What benefits do your products and services bring to regional customers?
Due to high-profile hacks into companies like Citibank and Sony, companies around the world, including in the Middle East, are making security projects a number one concern.  We see the Middle East to be exceptionally strong for vendors like WatchGuard as mainstream businesses look to boost their security position.
Probably the biggest technology development over the last year is how social media is making an impact in the region. Social media applications, such as Facebook and Twitter, are extremely powerful, but also present a major risk to businesses for both security reasons, as well as for employee productivity.  One of our recent technology developments, Application Control, allows businesses to harness the power of social media, without having to sacrifice security or productivity.  We expect demand for Application Control to increase as businesses continue to use and adopt social media applications.
4.       Why is your company exhibiting at GITEX Technology Week?
GITEX is huge for WatchGuard. Since our expansion into the UAE market four years ago, GITEX has played an integral role in our success in the region. The Middle East market has been one of WatchGuard's fastest growing segments over the last years. We've expanded our distribution base and have added many solid channel partners.
5.       What does your company hope to achieve by appearing at GITEX Technology Week?
WatchGuard is looking to expand the brand presence, increase our channel partner base, and of course meet with new customer prospects.
6.       What are your company's main recent achievements in the Middle East market?
It is a great achievement for Watchguard to see a steady growth in revenue again this past year in the Middle East. In Q1 and Q2 we have seen our revenue growing with 30%.  Another milestone for WatchGuard is the appointment of our new value added distributor to cover the Middle East region, Comguard, with a team of four certified engineers and two dedicated account managers. We had major wins of new customers in the oil and gas sector and government and achieved more market share for our XCS product line.
Some of our highlights include Qatar Petroleum with a project of 10,000 users Anti-Spam and AV solutions for five years, Abu Dhabi Judiciary Department with a project of XCS for three years, Bin Dawood Stores Saudi Arabia with a project of XTM across 20 branches.
Some of our objectives for the Middle East market are to increase the presence in the market with news offices in Saudi Arabia and Abu-Dhabi, to expand our distribution channel, to set up training facilities in Dubai and Riyadh by the end of 2012. We also look at having more frequent regional roadshows across the ME to increase awareness of our products and services and to introduce our rewards program SecurityPaysGlobal to authorised Expert and Professional Partners.