Cybersecurity experts from across the region and globe will discuss, debate and highlight the latest Smart Cities technology and service innovations at the Gulf Information Security Expo and Conference (GISEC), which will be held from 21st to 23rd May at the Dubai World Trade Centre (DWTC).
The event will run concurrently with the Internet of Things Expo (IoTx).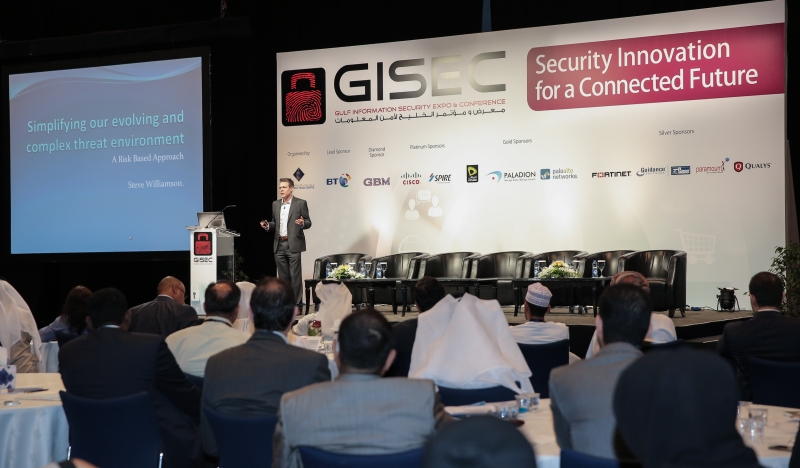 With an increasing number of cybercrimes and cyberattacks on regional government entities and private organisations, GISEC 2017 will shine its heavyweight spotlight on the need for MENA-based public and private companies operating across diverse industry verticals to invest in and establish solid cyber security framework.
The Middle East Cyber Security market is projected to be worth USD22.14 billion by 2022, according to a MarketsandMarkets report.
The pressing regional need for enhanced cybercrime support infrastructure and further investment in cybercrime defence solutions has seen GISEC attract strategic government-level support from major public sector entities including Smart Dubai, Dubai Police and the recently-formed National Cybersecurity Centre for Kingdom of Saudi Arabia, which is responsible for shaping cybersecurity policy and spend in the region's largest consumer market.
Over 70 delegations from regional government departments responsible for cyber security and smart tech spend are also expected to attend the events.
GISEC 2017 will host more than 500 international delegates and 75-plus high-profile speakers from entities including GCHQ, the UK Government's Communications Headquarters, the US Cyber Consequences Unit, HSBC, EasyJet, Wells Fargo and GSK among others. More than 6,000 visitors are expected across the three-day events.
In addition to sharing international best practices required to address the growing concern of cyberattacks and the rising number of high-profile hackings, GISEC 2017 will also debut an all-new 'Start-up Pavilion', where more than 50 start-ups, based or incubated in the UAE, will feature the latest products and solutions driving innovation in the smart tech sphere.
Representatives from several start-ups will also be given the floor during a dedicated session at the GISEC Conference, where they will pitch their 'evolutionary concepts' direct to the gathered audience.
"As Dubai and regional cities pursue their ambitions to become smart cities that are more interconnected, cybersecurity issues have become a critical consideration, which require greater vigilance," said Trixie LohMirmand, Senior Vice President, Exhibitions and Events Management, DWTC. "GISEC brings together world-leading figures and visionaries under one roof to discuss the best way forward to tackle various threats. Crucially, this year's event has attracted strategic government-level support from a cross-section of the region's largest ICT, smart tech and cybersecurity spenders – we are anticipating three days of insightful knowledge sharing, networking and deal-making."
Key sponsors include DarkMatter as the Cybersecurity Innovation Partner, Digirobotics as the Smart Manufacturing Partner, Gulf Business Machines as the Official Security Solution Sponsor, Cisco and Spire Solutions as the Platinum Sponsors and Infowatch as the Panel Sponsor.