Samsung has introduced DeX, a new device that the company claims to be instrumental in lightening the electronics load of professionals who are embracing their organisations' mobile business strategies.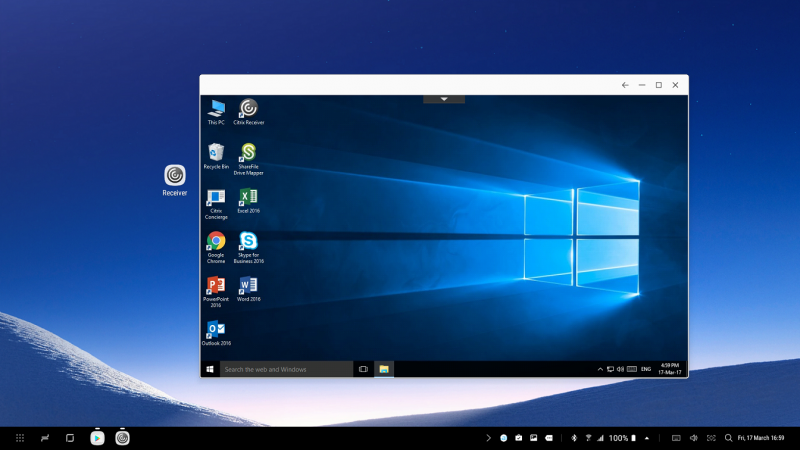 According to the company, DeX – when combined with Citrix Receiver – can convert the new Samsung Galaxy S8 into a desktop environment that includes an optimised UI for multi-tasking with keyboard and mouse support, resizable window capabilities, task bar pop-up notifications and more.
Citrix highlighted that the combination of its product and Samsung DeX unboxes the phone and provides employees with secure access to their digital workspace and all of the business apps and data they need to get their work done.
In addition to the preferred solution that combines Citrix innovation with Samsung DeX, Citrix also offers support and integration for Samsung devices that include XenMobile enterprise mobility management, security features and secure virtual access to apps and desktops through XenApp and XenDesktop, and support for Secure Apps with Samsung Knox at the native Android OS layer.
Citrix XenMobile also supports new Samsung capability known as Enterprise Firmware-Over-The-Air (E-FOTA). Samsung E-FOTA enables IT admins to take greater control over when devices get updated, as well as what version is updated. This Samsung capability provides IT with native device control without sacrificing user flexibility.
"The Samsung DeX lets people use their Galaxy S8 like a desktop computer, using solutions, including Citrix Receiver, XenApp and XenDesktop, as our preferred technologies to enable customers to securely access and use their Windows and browser-based applications, just as they would with a traditional laptop," said Injong Rhee, CTO of the Mobile Communications Business, Samsung Electronics. "This is not science fiction, this is true, business-driven innovation."
The Samsung Galaxy S8 smartphone and Samsung DeX will be available in Q2, 2017.