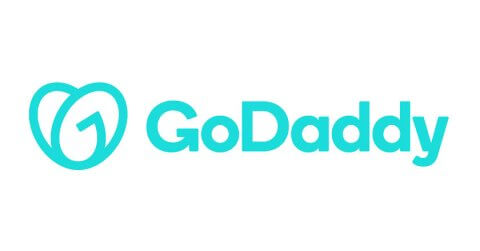 Ask any entrepreneur and they will tell you that running a small business is time-consuming, but of all the things owners do, posting to social media and creating content is one of the hardest. 
That's why GoDaddy is introducing Instant Video to help small business owners become confident content creators. Instant Video is a new AI-powered feature within the GoDaddy Studio app that can quickly and easily meet the growing need for video-based digital marketing and social commerce, all at no additional cost.
GoDaddy Studio already provides all of the resources entrepreneurs need to create beautifully designed content for websites, social media, marketing and more. With thousands of templates to choose from, small business owners can create branded and professional assets for use across their social platforms, website, and email marketing to drive customer engagement and sales.
"Branded video marketing is key to standing out online and GoDaddy Studio's AI-powered Instant Video makes it easy for small business owners to create social media and video content quickly, without the need to be tech-savvy", said Laka Sriram, Vice President of Product Management for GoDaddy. "By using the latest technology, entrepreneurs will now be better equipped to maximize social media platforms' algorithms, which favours videos, and increase engagement to grow their business".
With the addition of AI, GoDaddy Studio customers will now be able to choose the most relevant video style and create and post watermark-free, influencer-quality videos, acting as the perfect companion for social media promotion, product demos, tutorial videos, and more. The app also uses AI to auto-generate slogans based on the video clips or images users upload. No prior design experience is required, with tools available for seamless plug-in of both entrepreneur-owned video and photos, along with content available in GoDaddy Studio's built-in library. Exporting the video is simple and can be done directly from the Instant Video editor.
Creators can produce videos that convey their unique brand personality by using royalty-free music through a partnership with Melodie – meaning all music available within GoDaddy Studio is created by small, independent artists and supports musicians around the world.
Also new within GoDaddy Studio: Entrepreneurs looking to expand their online presence can now purchase a domain name directly within the app and add a free version of Website Builder, and have the ability to upgrade to a matching email address.
GoDaddy Studio PRO users will have additional access to stock photos and videos within the GoDaddy Studio library. Entrepreneurs are encouraged to experiment with included licensed music and pre-designed transitions, adding brand logos, colours, and fonts alongside millions of available graphics and stickers to heighten social media engagement.
GoDaddy Studio's new features are available now exclusively in the GoDaddy Studio app for iOS and Android. To start making your own Instant Videos, download GoDaddy Studio today. You can also learn more here.
To see the latest AI innovations from GoDaddy and how AI can help your business, visit www.godaddy.ai.