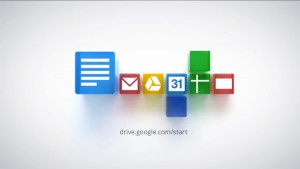 Google Drive on Monday announced it is increasing the amount of free storage it offers subscribers from 10GB for Gmail and another 5GB for Drive and Google+ Photos.
Combined, Google subscribers will get a net total of 15GB of free unified storage and will be able to share all the additional data among the Drive cloud storage service, Gmail and Google+ Photos.
Google Drive's storage subscription plan increased the free capacity from 5GB to 15GB.
Clay Bavor, Director of Product Management, Google Drive, wrote in a blog that with the new combined storage space, "you won't have to worry about how much you're storing and where.
"For example, maybe you're a heavy Gmail user but light on photos, or perhaps you were bumping up against your Drive storage limit but were only using 2 GB in Gmail. Now it doesn't matter, because you can use your storage the way you want," he wrote.
Google has been increasing its competitive pressure on other cloud storage providers since launching its Drive service last year.
Among Google Drive's competitors is Microsoft's SkyDrive and Apple's iCloud, but the companies most threatened by Google's move into online storage are smaller specialised service providers, such as DropBox, Box, SugarSync and YouSendIt, according to analysts.
Dropbox offers 2GB for free, and its first paid upgrade option is to 50GB for $9.99 a month or $99 per year.
"[Average consumers] don't have much of a relationship with these smaller [cloud] companies," Gartner analyst Michael Gartenberg said at the time of Google Drive's launch. "The challenge for these smaller companies is reaching out to consumers or shifting to somewhat of a different market; the problem is that Google also wants the business market, the small business market and ultimately the enterprise IT market."