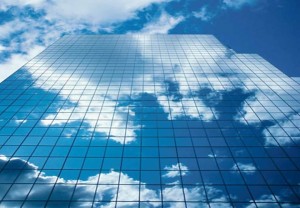 Businesses in the Middle East and North Africa (MENA) region face significant transition and data storage challenges as the regional cloud market continues to grow, according to a report from IDC.
Indeed, it is the rate at which the regional cloud market is growing that will pose the biggest challenges, according to the research house.
IDC said that emerging markets, which include the MENA region, will witness the fastest growth in cloud spending anywhere in the world, collectively growing at 44.1 percent until 2016.
The research firm added that the United Arab Emirates (UAE) cloud market alone is set for a compound annual growth rate of 43.7 percent until 2016.
This means that the share of cloud spending by emerging markets almost double from 13 percent in 2011 to 24.9 percent in 2016, IDC said. This share will account for almost 30 percent of net-new public IT cloud services spending growth.
In contrast, IDC believes that the cloud market in developed areas is set for a compound annual growth rate of 22.7 percent during the same period.
While the growth numbers may be promising, however, IDC stressed that MENA businesses need to prepare for the transition to cloud technologies, and make plans to address the challenges associated with cloud adoption.
"There is a growing maturity among both vendors and organisations in terms of the discussion they have been having around cloud," said Sony John, Research Manager, IT Services, IDC MEA, in a statement.
"A lot more organisations are clear about the concept, but are still struggling to deal with some of the challenges – especially around security and connectivity in a public cloud environment. Even in private cloud, organisations are concerned about security, back-up and storage implications."
Some firms in the Middle East have taken it upon themselves to raise awareness about the challenges organisations face in transitioning to the cloud. For example, Condo Protego, a Dubai-based data and storage solutions provider, says that MENA-based CIOs will need guidance when making decisions about cloud migration.
"With its ability to drastically cut hardware expenditure and boost business flexibility, the whole-hearted embrace of cloud is extremely enticing," said Savitha Bhaskar, General Manager, Condo Protego.
"The journey to adopt private, public or even hybrid solutions is not without its pitfalls, however. Indeed, some software providers will struggle to manage the process alone. Whether it is a question of vendor choice, application configuration or the challenge of integrating and adapting with existing infrastructures, it will be tricky to move ahead without strong consultative guidance."
Bhaksar added that a properly structured roadmap is essential when it comes to data storage, business continuity and disaster recovery.