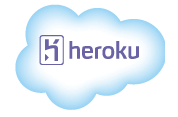 Salesforce.com subsidiary Heroku is launching a PaaS (platform-as-a-service) cloud option for Java developers that is intended to make it easier to deploy Web applications on the Heroku cloud platform.
Developers will able to package applications as WAR (Java Web Archive) files. Applications can be built and deployed in minutes instead of months, the company claims.
Developers gain access to a Java stack that includes the Apache Tomcat server along with a provisioned PostgreSQL database and a caching service. Support is offered for JDK (Java Development Kit) 7 and 8 builds.
Applications can be scaled as needed, with Heroku offering production and staging capabilities. The service features a plug-in for Eclipse IDE users. Through custom scripting, developers can use other IDEs as well. Heroku anticipates deployment of applications like portals and marketing sites via the service.
Heroku's Java move is all about meeting enterprise needs, said Krishnan Subramanian, an analyst at Rishidot Research. "So far, Heroku was being used for customer-facing Web applications, and enterprises were reluctant to embrace it for their critical applications. With Salesforce's Force.com gaining widespread enterprise adoption, it only makes sense for Heroku to offer a platform that could push enterprises [to] adopt them for their core business needs. Even though modern languages are gaining traction inside the enterprises, Java and .Net are still dominant programming languages. Heroku's enterprise Java offering is targeted at this need."
Along with the launch, Heroku is announcing integration with Atlassian, in which a Heroku plug-in for Atlassian's Bamboo continuous-integration service let developers automate application delivery from source-code control and testing to staging and production deployment.